lemon and poppy seed kugelhopf cake recipe
Written by:

Sarah Raven

Last updated: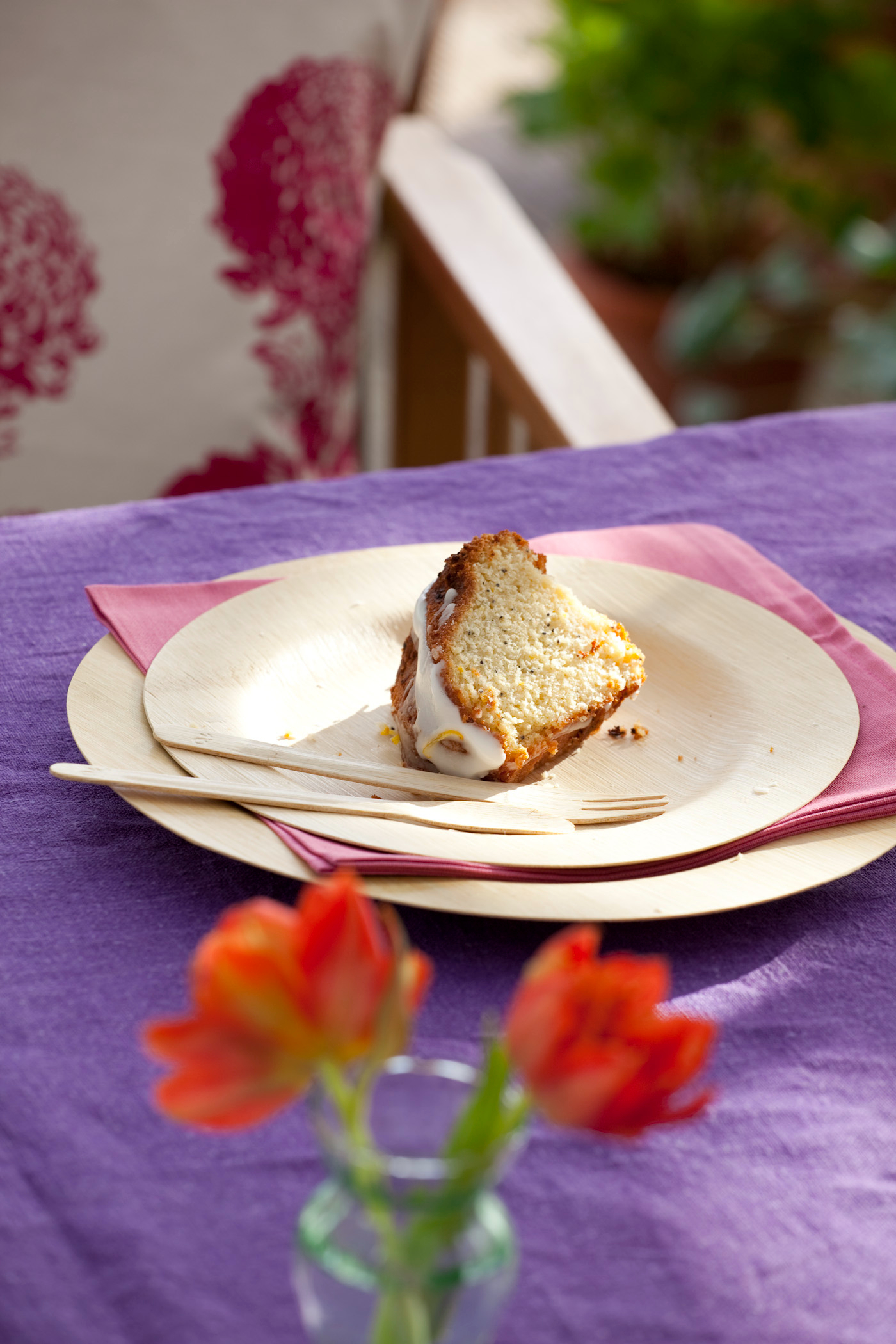 This is one of my favourite cakes, with an intense taste of lemon. I love the shape of it too – a Polo mint – which looks wonderful with unevenly dripping icing.
serves 8-10
for the cake
225g soft light brown sugar
225g softened butter
4 eggs, beaten
225g self-raising flour, sifted
grated zest of 2 lemons, juice of 1
1 tablespoon poppy seeds
2 tablespoons milk
for the syrup
juice of 1 lemon
3 tablespoons icing sugar, sifted
for the icing
7 tablespoons icing sugar, sifted
1 tablespoon lemon juice
lemon strands, for sprinkling on the top
Preheat the oven to 180°C/gas mark 4. Lightly grease and flour a kugelhopf cake tin or a 23cm spring-form tin.
Put the sugar and butter into a large mixing bowl and beat together until light and fluffy. Gradually stir in the beaten egg and flour (alternating the two). Then stir in the lemon juice, lemon zest, poppy seeds and milk. Spoon into the prepared tin and smooth the mixture down with a rubber spatula or palette knife.
Place in the middle of the oven and bake for 45-50 minutes, until firm. Cool in the tin for 10 minutes.
Meanwhile, make the syrup by stirring together the lemon juice and icing sugar in a small bowl. Using a skewer, prick the top of the cake and pour over the syrup. Allow the cake to cool completely in the tin. When cool turn out on to a serving plate.
Next make the icing. Mix together the icing sugar, lemon juice and 1 tablespoon of water and pour over the top of the cake, allowing the icing to trickle down the sides (if using a spring-form cake tin, do the same, but smooth the icing over the top of the cake with a palette knife). Sprinkle with lemon strands.
This recipe features on p.89 of Sarah's Food for Friends and Family Cookbook.