kale seaweed recipe
Written by:

Sarah Raven

Last updated: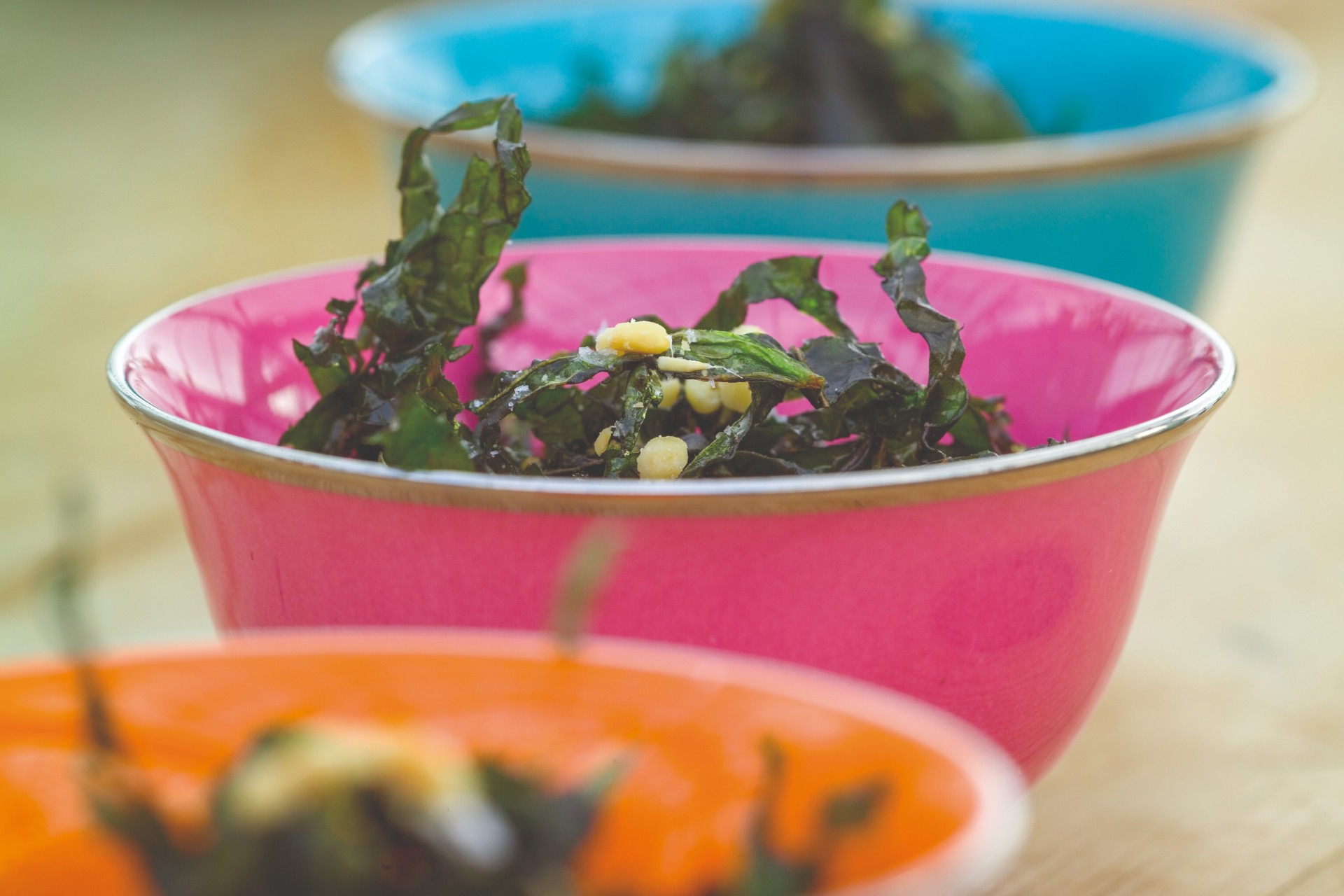 One of my favourite snacks for a winter party – a big plate of kale seaweed, with everyone dipping in. Because of the amount of oil in the cooking, a little goes a long way. Redbor is the best variety for seaweed, but any kale will do. You can scatter cashew nuts or toasted flaked almonds over the top. You want one kale leaf per person if you're making it for a party, or one and a half leaves per person for a first course.
for 8-10
Groundnut oil for deep-frying
500g kale leaves, with midrib removed, torn or cut into strips
1 teaspoon soft brown sugar
2 good pinches of salt
25g crushed cashew nuts or toasted flaked almonds (optional)
Heat some oil to 170c. Use a deep-fat fryer if you have one; if not, the oil should fill only a third of the pan, so use a wide heavy-based saucepan rather than a frying pan. You can use an oil thermometer or the more basic technique of dropping a strand or two of kale into the oil. If it sizzles immediately, but doesn't burn, the oil is at the right temperature.
Before you cook a batch, dry the kale thoroughly in a clean tea towel or lettuce spinner.
Carefully drop a handful of kale into the hot oil. Don't try to cook it all at once as the oil temperature will drop and it won't crisp up the kale.
Fry for about a minute until the colour darkens. It will crisp up as it cools. Drain it on kitchen paper.
Scatter soft brown sugar and salt over the top, and add the crushed cashew nuts or flaked toasted almonds, if using.
Always serve this immediately; it's far nicer hot.
This recipe features on p.403 of Sarah Raven's Garden Cookbook.