getting the most out of your christmas poinsettia
Written by:

Sarah Raven

Last updated: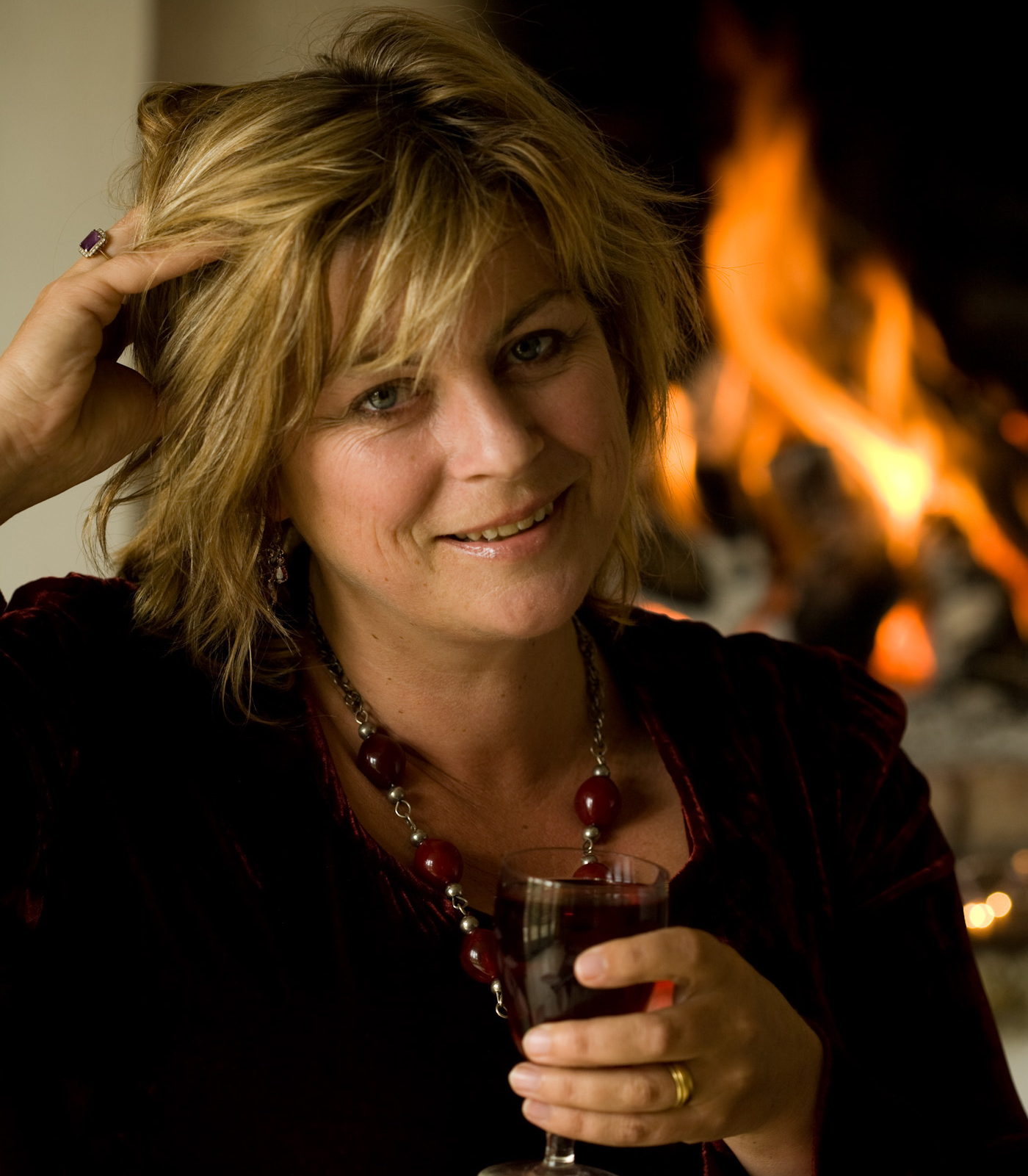 Poinsettias are one house plant that I've always struggled with. They have a fuddy-duddy image, and they're massively overused, their rosettes of red bleeding to green all too easily feeling like a Christmas cliché. I've never bought one in my life, although I've been given many, but I now feel there are many reasons to reappraise them.
value at Christmas
Poinsettias are brilliant value. You can buy a British-grown, decent-sized plant at most supermarkets, and if you look after it, that plant will look good for well over a month. What else could come near 10p a day, all over Christmas, at a time of year when every red flower doubles in price? I remember this from when I worked as a florist: suddenly, in mid-December, dark red amaryllis and lovely deciduous, red-berried ilex would cost an arm and a leg.
Hyacinths are filling the shops now and I love them in a pot or basket with moss, but for the same impact as a poinsettia you're talking two or three times the cost. The business of cut flowers was the subject of a 2013 exhibition at the Garden Museum, and the poinsettia is a good commercial case study.
Two great things about them are that they are cheap to raise, and they naturally colour up in the short days of the year. The variety I've chosen is a deep, rich red ('Infinity') but you'll also find plants in cream ('Infinity White'), a bicolour in red and cream ('Ice Crystal'), as well as shades of pink (including the lovely smoky, pale pink 'Cinnamon Star').
British grown plants
What's also exciting is that 50 per cent of the poinsettias you'll find in the supermarkets are now British- grown, with Sainsbury's buying 100 per cent from the UK. The ones I used came from near Chichester in West Sussex, only 60 miles from where I live. They were grown by Hill Brothers, a fourth-generation nursery specialising in indoor plants. This year they are growing 200,000 plants on their main site and bringing in another 200,000 from other UK growers, all to supply Sainsbury's.
With tender plants like these, there's a real advantage to finding a supply grown close to home. It ensures they are stronger and fresher when we get our hands on them, and so are more reliable and less likely to droop.
Hill Brothers ships out plants six days a week to ensure maximum freshness. Plants are never more than 48 hours from nursery to store, so it's a matter of days before they're sitting in our homes. They also grow them at a lighter density than you'll find on the Continent, with eight plants per square metre as compared with a more usual 11 or 12. This allows more light to penetrate to the lower branches and produces a good, even shape.
a touch of elegance
There is still the question of how to use them with elegance – but I think I have the answer. I recently went to a poinsettia event where famous florists, such as Paula Pryke, Simon Lycett and Rebel Rebel, were using them as cut stems.
It seems radical, mowing a pot plant you've just bought and using it for cut stems, but with six or seven stems per £3.50 plant, it's a brilliant idea. If you condition them correctly (see below), each stem will last 10 days – time enough to keep them going over Christmas and well into the New Year.
You can use them as the star with other winter foliage – skimmia, pepper-berry, eucalyptus, berried ivy and the last of the rosehips – but I like them best as a single stem. This lightens them – you can see their silhouette with plenty of air between one stem and the next and their brightness feels velvety and magnificent.
The red's so red, I prefer not to add anything else in this colour, but it marries brilliantly with silver. Use the poinsettia in two layers: one cut so the leaves just skim the table, with others on a longer stem, standing proud, and scatter only silver things in between.
Dot through with silver Christmas decorations, adding a candlestick or two and any vases with a silvery glimmer. Then all you'll need is a string of lights along the table to tie the whole thing together. For two pot plants (total £7), this delivers a very handsome budget Christmas table.
how to condition cut stems
Most florists I spoke to recommended burning the stem end in a flame to help them last in water, but poinsettias are in the Euphorbia family so my hunch was that searing the stem ends in boiling water for 30 seconds would work better than burning.
I tested a few options, and my hunch proved correct. Stems burnt in a candle faded faster than those seared in boiling water, though both lasted longer than untreated stems. Both faded faster in Oasis (florist's foam) than they did in just water.
In short: buy your plants, cut the stems, sear them for 30 seconds in boiling water and arrange them in water rather than Oasis.
how to care for your poinsettia
To keep your poinsettia as a growing houseplant, look after them well and they'll last until the spring.
Keep them at an ideal temperature of approximately 16°C/60°F (a maximum of 22°C/71°F and minimum of 14°C/57°C). This is what you'll find in a coolish room in a house.
Don't leave your plant in the car overnight if a frost is forecast and bring it home wrapped up cosily in paper or cellophane to keep the wind from scorching the leaves.
As a wild plant of southern Mexico and Guatemala, growing in semi-desert conditions, poinsettias like a bright spot but with little direct sunlight. Place them on a cool window-ledge, avoiding radiators and draughts and don't let the leaves touch the cold windowpanes. They don't like to be right by an outside door.
Used to drought, poinsettia hate being over-watered so don't leave them sitting in water, but instead let the compost dry out a little before watering again (usually every 3-4 days). To keep them going as long as possible, feed once a month with a standard indoor plant feed.
Poinsettias are annual, so put them on the compost heap once the colourful bracts have faded.
This article first appeared in The Daily Telegraph on 13th December 2013.