French strawberry jam recipe
Written by:

Sarah Raven

Last updated: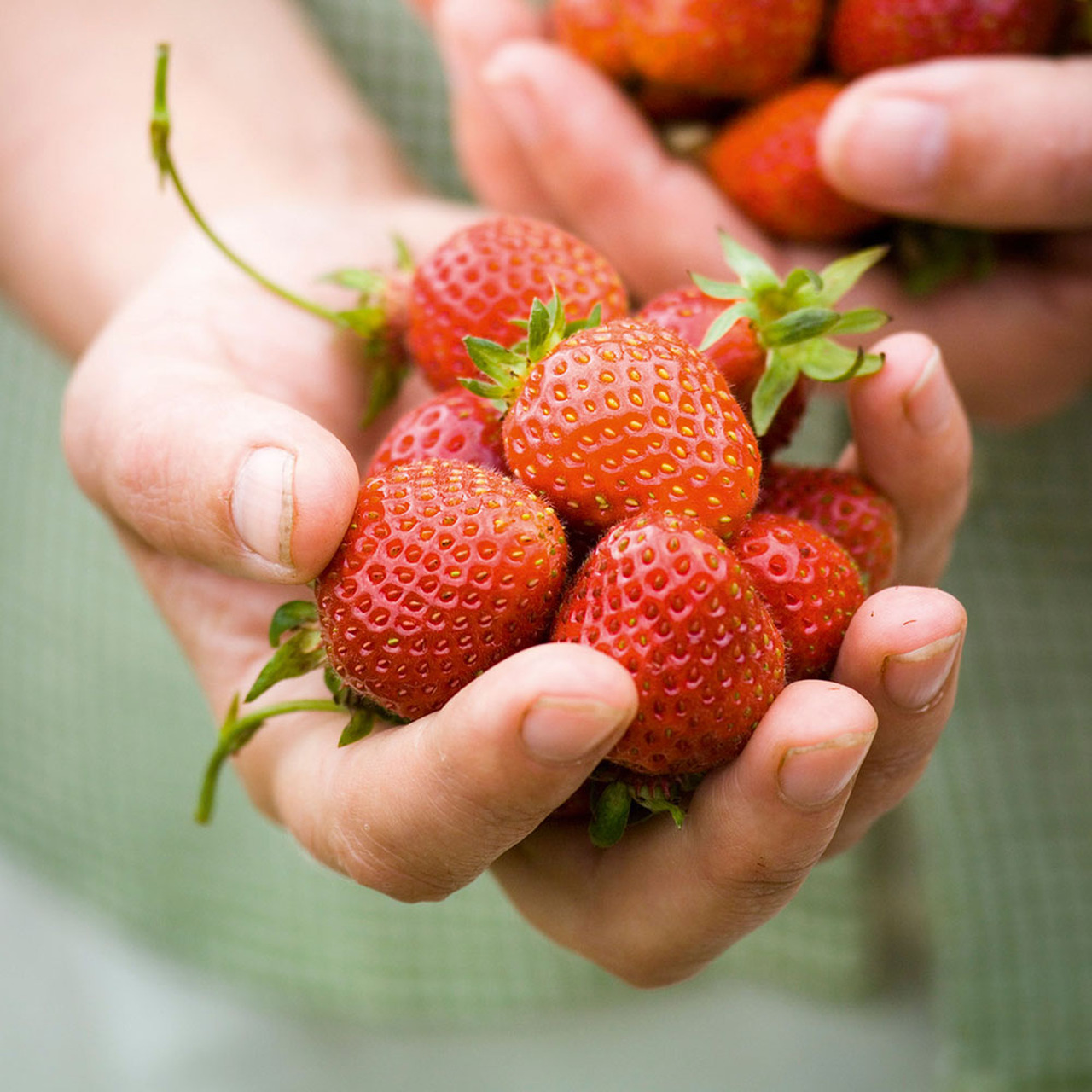 An excellent jam that is not too sweet and not too set, perfect with scones and cream or added to yoghurt or porridge.
makes approximately 5 jars
1kg strawberries (if you are not adding wild strawberries, use 1.25kg)
250g wild or alpine strawberries (optional)
850g sugar
Juice of 1 lemon
Hull the strawberries and cut them in half, or quarters if very large. If using wild strawberries, leave them whole and put them to one side.
Put the halved strawberries into a large heavy-based pan with the sugar and lemon juice. Warm the pan over a very low heat, stirring until the sugar has completely dissolved, then raise the heat and bring to the boil, stirring continuously. Allow the fruit to boil for 5 minutes, then add the wild strawberries, if using, and boil for a further 2 minutes.
Remove from the heat, skim off the scum with a large metal spoon and allow the jam to stand for at least 20 minutes before putting into warm sterilised jars. Cover with wax discs and seal.
This keeps well but is better kept in the fridge after opening.
This recipe appears on p.150 of Sarah's Garden Cookbook