courgette balls in spicy cream sauce recipe
Written by:

Sarah Raven

Last updated: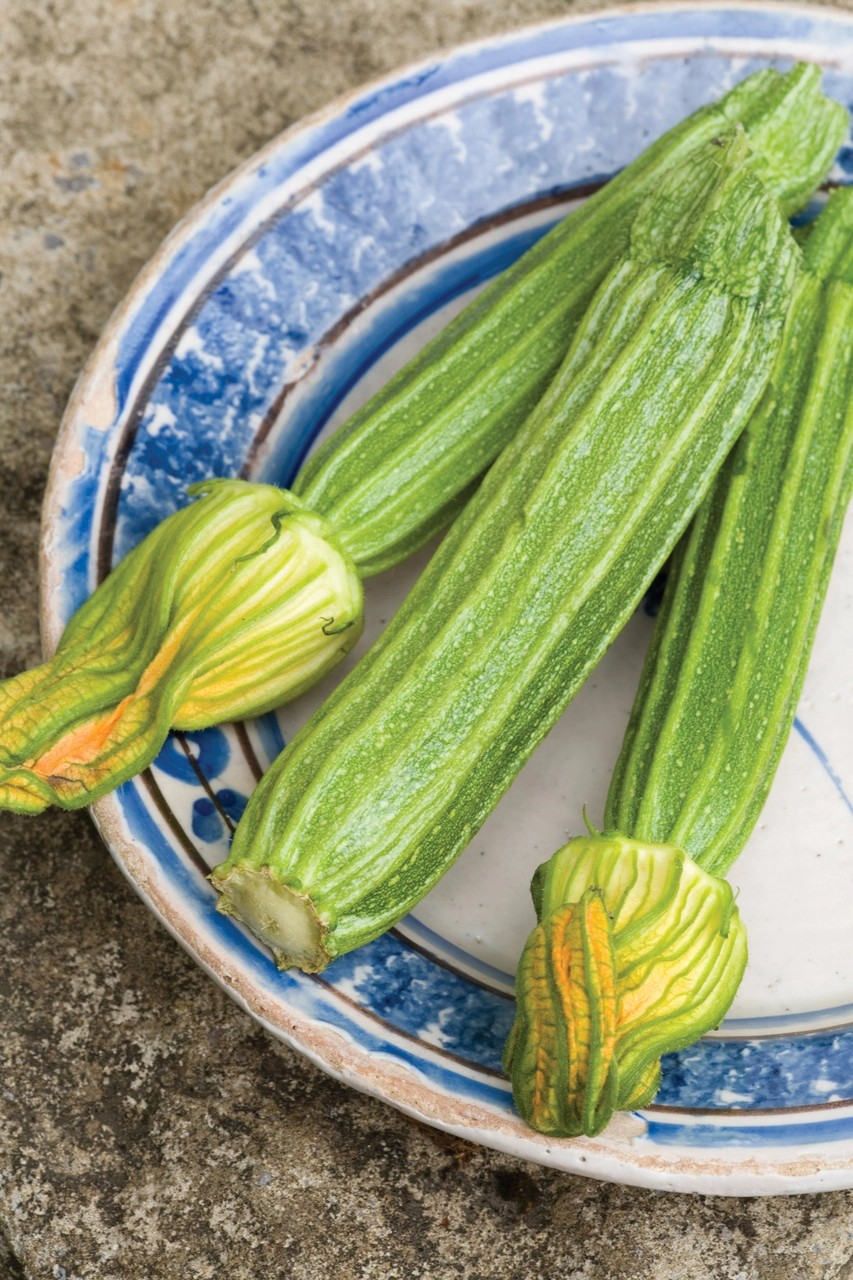 This is an ideal recipe for when you've got a glut of courgettes and tomatoes and is even good with near-marrows – an adaptation by Teresa Wallace of a recipe from Madhur Jaffrey's Eastern Vegetarian Cooking. Eat the balls on their own, or with slightly spiced basmati rice.
serves 4 – makes about 16 little balls
For the balls:
1lb 2oz/500g courgettes
½ teaspoon salt
1 hot green chilli, finely chopped
3 tablspoons onion, very finely chopped
1 teaspoon grated ginger
2 tablespoon chopped coriander (parsley is a good alternative)
1½oz/45g flour
Oil for frying
For the sauce:
2 medium onions, finely chopped and fried in oil
¼ teaspoon turmeric, cayenne to taste
1 teaspoon ground cumin
2 teaspoons ground coriander
9oz/250g tomatoes, skinned and chopped
8½ fl oz/240ml double cream
½ teaspoon garam masala
½ teaspoon roasted and ground cumin seeds
Salt
To make the balls, grate the courgettes and put in a colander with the salt. Leave for half an hour, then squeeze with your hands, saving the liquid for the sauce. Mix in the rest of the ingredients, sprinkling flour in last. Mix well and make into little balls. Fry in hot oil until they've browned all over and put them into a gratin dish, in a single layer.
Meanwhile, make the sauce. Fry the onions for 7-8 minutes in oil until lightly browned. Add the turmeric, cayenne, cumin and coriander. Stir and add the tomatoes. Add 8½ fl oz/240ml of the courgette juice (make up with water if not enough). Bring to the boil and simmer for 15 minutes. Add the rest of the ingredients and season.
Pour the sauce over the courgette balls, cover and simmer gently for 6-7 minutes, spooning the sauce over the balls as you go. Cooking in a low oven for a bit longer is another easy option.
This recipe appeared in the Telegraph in 2009, and is adapted from a recipe on p.149 of Sarah's Food for Friends and Family cookbook.