coffee mousse recipe
Written by:

Sarah Raven

Last updated: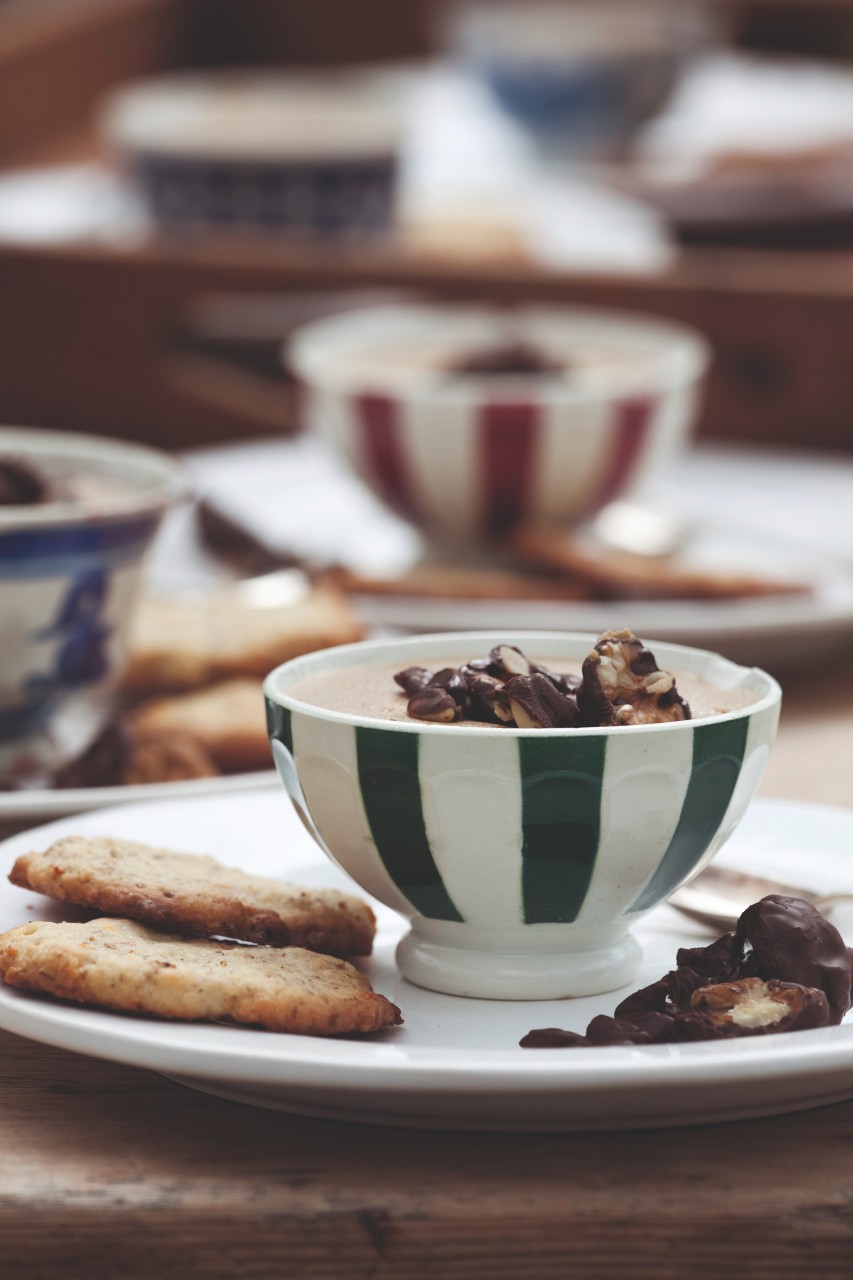 When the weather is cold, there's nothing better than a really intense coffee mousse – a cappuccino in a pudding. Serve in small bowls or coffee cups, with biscuits on the side or chocolate-dipped almonds or walnuts. It sounds strange, but a wok is very handy for this recipe – its curved sides make the whisking process easier.
serves 6-8
4 tablespoons strong ground coffee
2 gelatine sheets
6 egg yolks
120g caster sugar
200ml double cream
Put the coffee in a cafetière and add 300ml boiling water. Allow to brew for a few minutes, then plunge and pour into a cup to cool.
Put the gelatine sheets in a bowl, cover with cold water and leave to soften.
Put the egg yolks and sugar into a large bowl and whisk until the mixture becomes pale and frothy and thickens slightly. Whisk in the coffee a little at a time (a hand-held electric whisk is best for this process).
Pour the mixture into a large, heavy-based saucepan or wok, place over a very low heat and keep whisking until the mixture thickens. Take off the heat and, whisking all the while, add the softened gelatine; it should dissolve easily. Continue whisking until the mixture becomes lukewarm, then leave to cool completely.
Whip the cream until thick and fold into the cooled coffee mixture. Spoon into coffee cups or small bowls and put in the fridge for at least 1 hour to set.
This recipe features in Sarah's Food for Friends and Family Cookbook.