borlotti bean ratatouille recipe
Written by:

Sarah Raven

Last updated: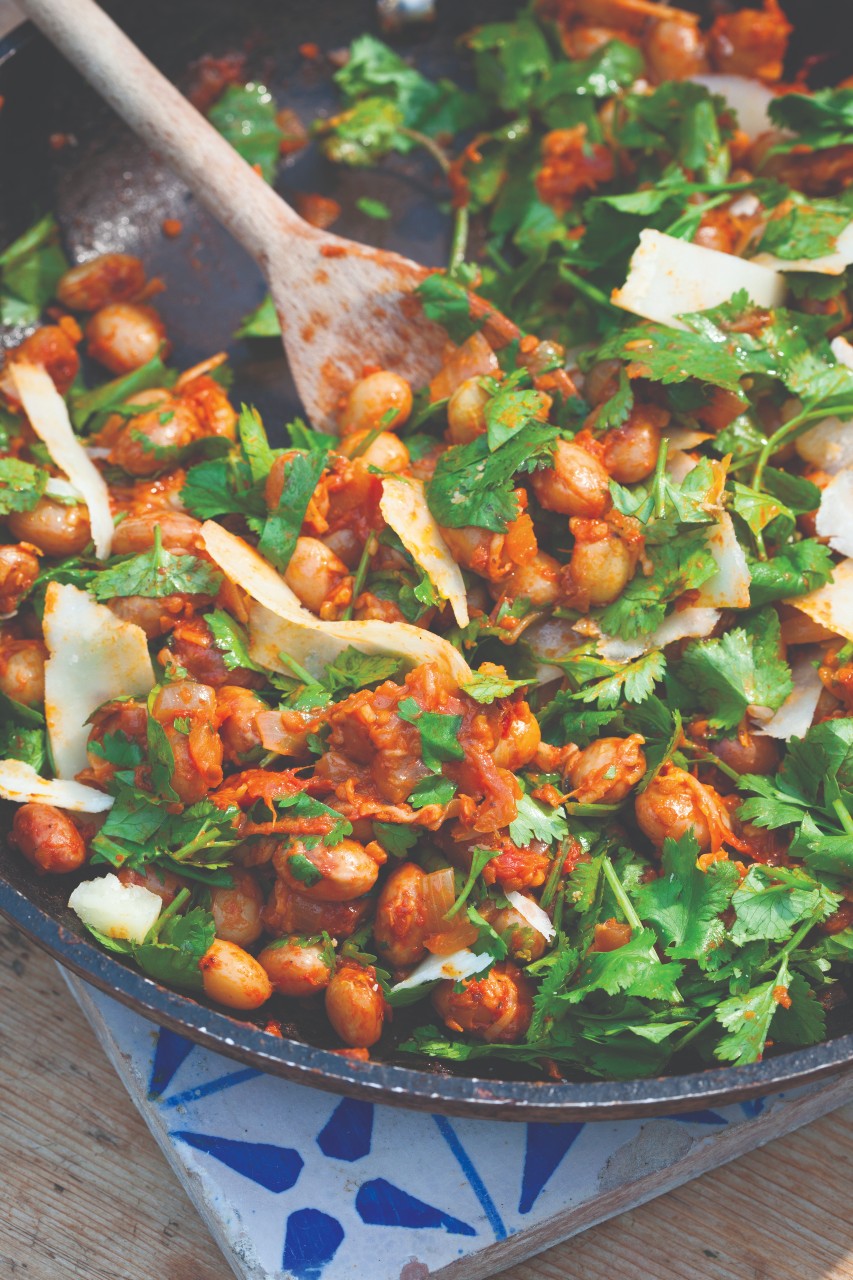 This is my absolute favourite recipe for borlotti. It's good as a starter, but can also be eaten as a main course with a green salad and perhaps some roasted or griddled aubergine.
serves 6-8 as a starter or side dish
1 large onion, finely chopped
2 garlic cloves, finely chopped
15 medium-sized tomatoes, skins removed and roughly chopped, or 3 x 400g tins of chopped tomatoes
Splash of olive oil, plus a little extra for drizzling
500g fresh borlotti beans (or, if using dried beans, use 250g soaked overnight in cold water)
Salt and black pepper
Really generous bunch of fresh coriander, coarsely chopped
Fine slivers of parmesan cheese
Cook the onion and garlic gently in the oil until it's soft. Add the tomatoes and the beans, and stew gently for about 45 minutes. Add a little water if it becomes too dry at any time.
When the beans are tender but not mushy, remove them from the heat and leave for 15 minutes to cool. Season with salt and black pepper.
Just before you eat, add the coriander, a drizzle of olive oil and the slivers of parmesan.
This recipe appears on page 304 of Sarah Raven's Garden Cookbook