parsnip balls with chilli recipe
Written by:

Sarah Raven

Last updated: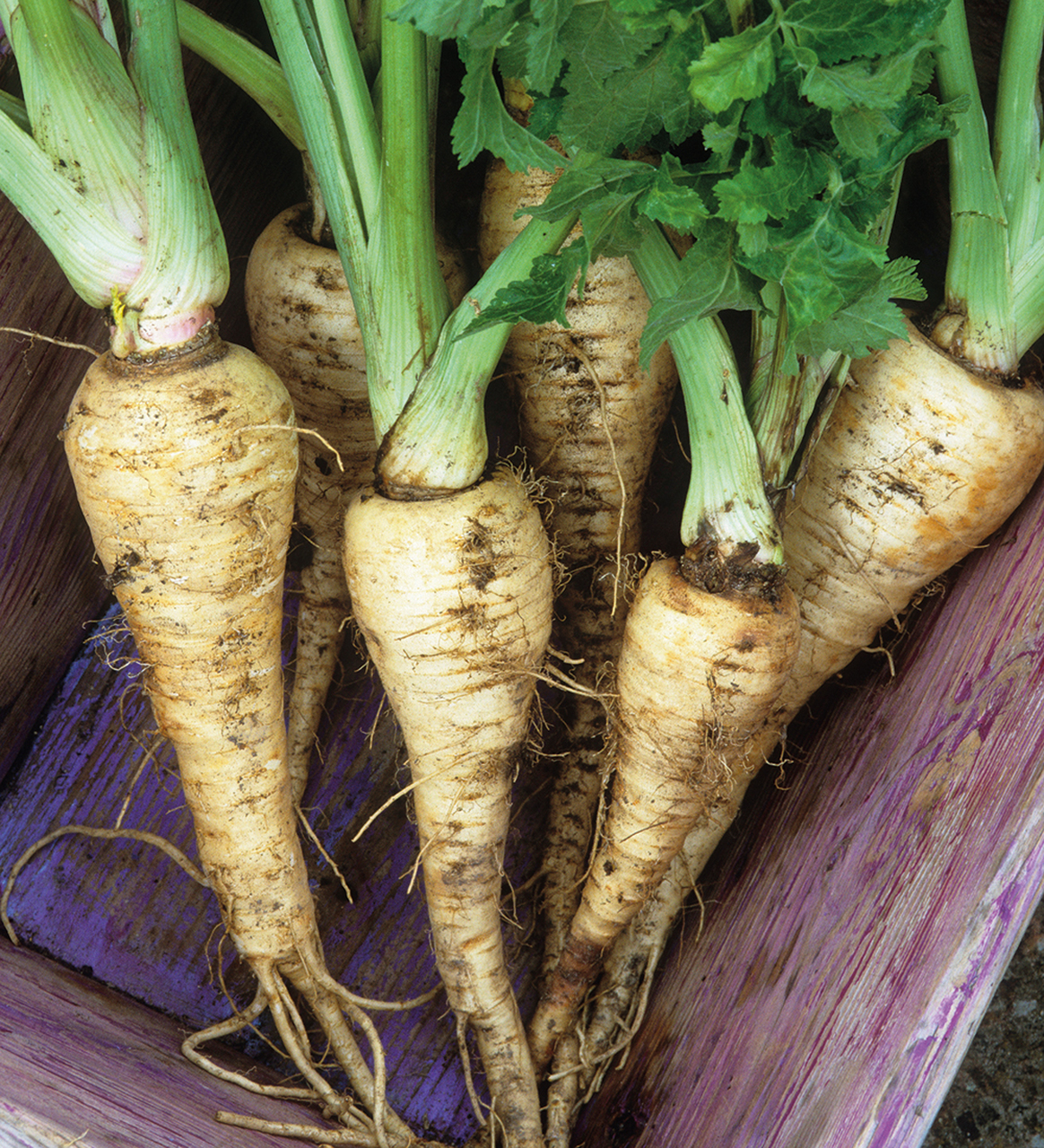 A light alternative to dumplings, these parsnip balls are ideal for serving on their own with tzatziki, or on top of Hungarian paprakash or Venison casserole. I use an almost identical recipe with courgettes in summer.
makes 8-10 little balls
500g parsnips, peeled
½ tsp salt
½ tsp black pepper
1 hot green chilli, finely chopped
1 small onion, very finely chopped
1 teaspoon peeled and freshly grated ginger
2 tablespoons freshly chopped coriander or flat-leaf parsley
45g gram (or chickpea) flour
oil, for frying
method
Grate the parsnips, discarding the core. Place in a bowl and combine with the rest of the ingredients, sprinkling the flour in last. Mix well and allow to sit for 10 minutes (this allows moisture to be released from the parsnips, which will help to form the balls). Using your hands, take walnut-sized pieces of the mixture and roll them into little balls.
Fill a deep saucepan with enough oil to reach about one-third of the way up the side, and have a lid or splash-guard on standby to prevent the oil spitting too much after you add each batch. Heat the oil until it reaches about 190°C, or until a cube of bread browns in 30 seconds.
Add the parsnip balls and fry until they've browned all over.
This recipe features on p.292 of Sarah's Food for Friends and Family cookbook.