wild garlic pesto recipe
Written by:

Sarah Raven

Last updated: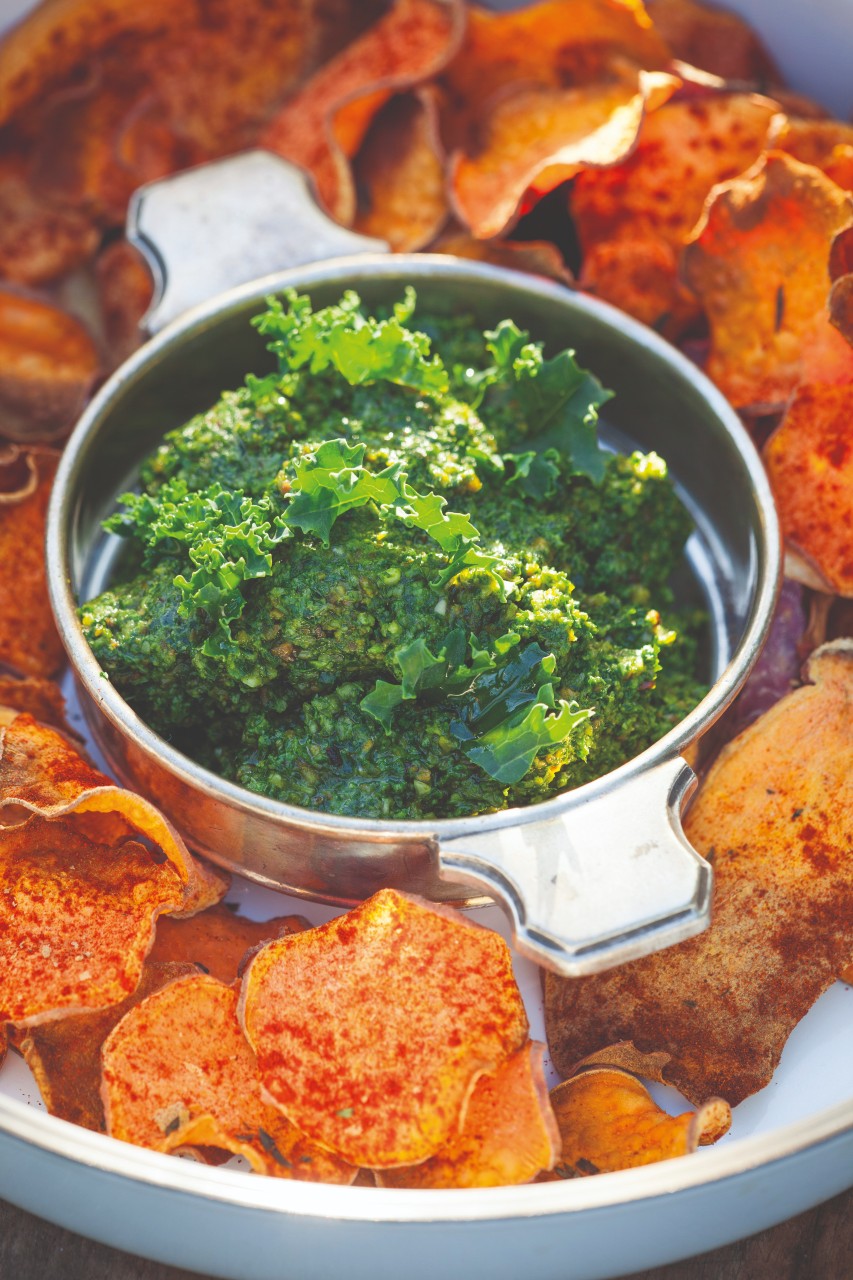 I make lots of this in the spring, using it as a pasta sauce and to stuff baked potatoes. It freezes well for use right through the year, but if freezing leave out the cultivated bulb garlic. Please forage wild garlic responsibly; pick the leaves only and not the bulb.
makes a large jar:
2 handfuls (about 100g) of wild garlic leaves with flowers
200ml extra virgin olive oil, plus a bit more for sealing
50g pine nuts or walnuts
2 garlic cloves
50g Parmesan cheese, grated
Salt and black pepper
Blanch the wild garlic leaves in boiling water for about 10 seconds. Refresh in cold water and pat dry on kitchen paper.
Put the wild garlic, olive oil, pine nuts or walnuts, together with the garlic cloves, into a food processor and blend to a puree. Transfer to a bowl and mix in the grated Parmesan. Season carefully and put into a sterilised jar.
Pour over a little extra virgin olive oil to seal and cover tightly.
This recipe features on p95 in Sarah Raven's Garden Cookbook