watercress soup
Written by:

Sarah Raven

Last updated: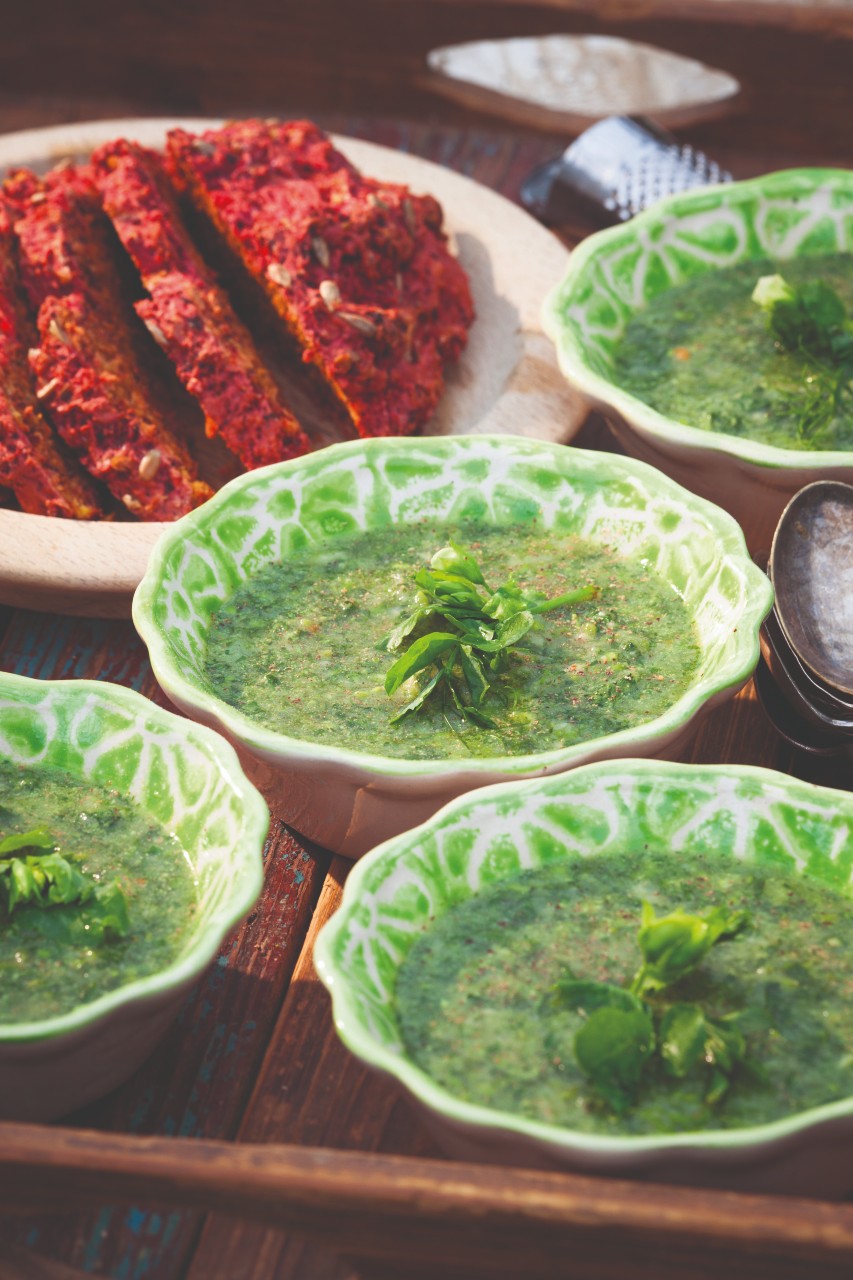 This soup is very simple, with the pepperiness of watercress set against the creaminess of coconut milk. It's also versatile; you can add a bunch of parsley, sorrel, mustard leaves, chard or spinach. But the most important thing is not to let the leaves sit and stew. Cooking makes the flavour milder and reduces the level of nutrients in the watercress (and mustards), so add them late in the cooking process.
for 4-6
2 tablespoons cold-pressed rapeseed oil or 1 teaspoon set coconut oil
3 large shallots, or 1 large onion, finely chopped
1 large leek (about 400g), finely sliced
1 litre vegetable stock, or good, low-salt vegetable bouillon if you don't have time to make your own
400ml tin of coconut milk
800g watercress, roughly chopped, plus extra to serve
Nutmeg, for grating
½ red chilli, deseeded and finely chopped
Sea salt and black pepper
Warm the oil in a large pan, and sweat the shallots and leek over a low heat for about 7-8 minutes, without allowing them to brown. Stir in the stock and coconut milk, bring to simmer, then carry on simmering gently, uncovered for 5 minutes. Take off the heat and allow to cool for 5 minutes. Add the watercress (and other herbs and leaves if using), a very generous grating of nutmeg and the chilli to the pan, and stir.
Pour the whole lot into a liquidiser or food processor and blitz until really smooth. You may need to blitz the soup in two batches, depending on the size of the machine. Taste and season with a little salt, some black pepper and more nutmeg if necessary. Don't put back on the heat, but serve straightaway with a sprig of watercress.