sauté of red brussels sprouts with almonds recipe
Written by:

Sarah Raven

Last updated: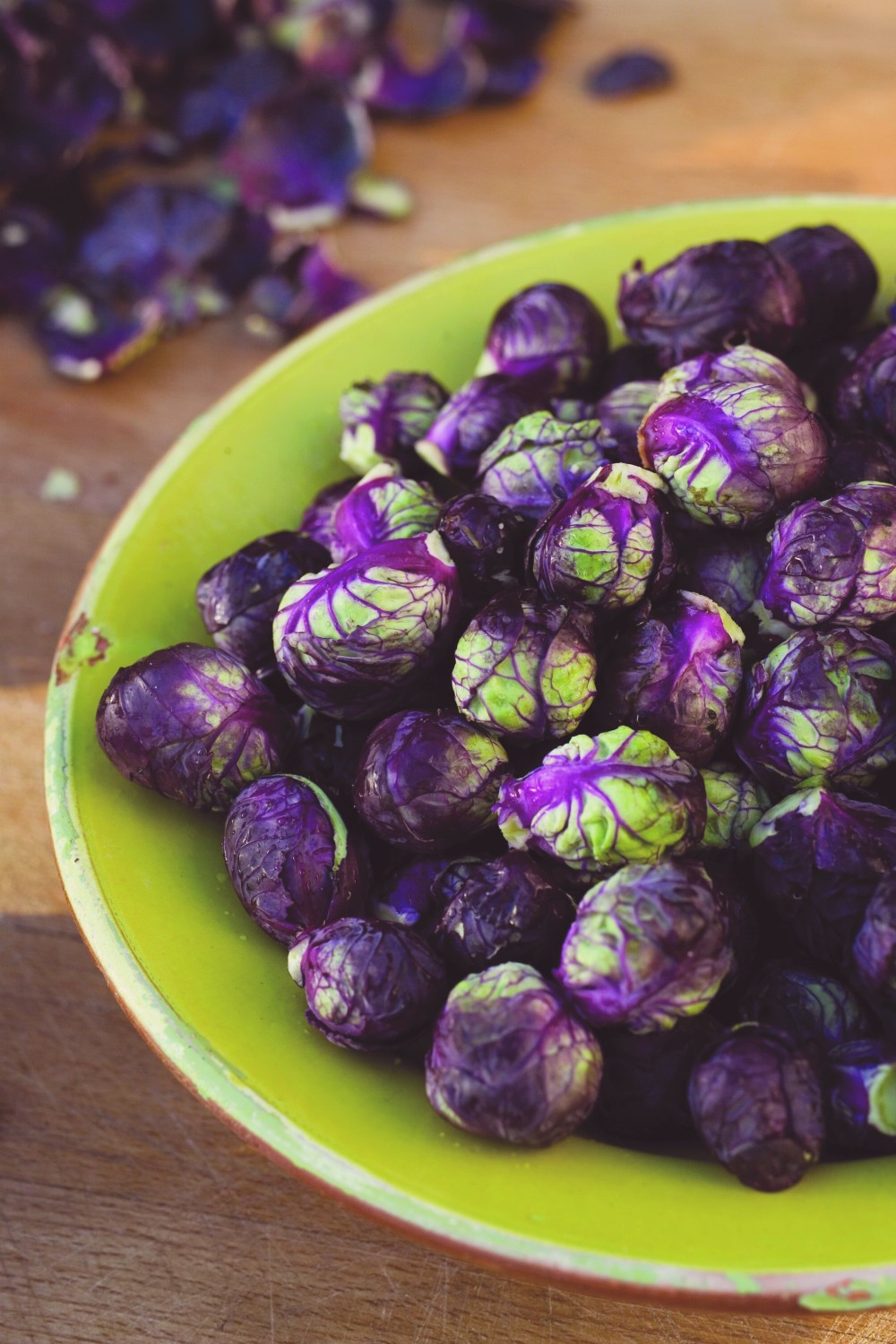 Sautéed with a dash of vinegar, these amazing crimson Brussels sprouts keep their colour.
for 6
750g/2lbs small red Brussels sprouts
50g/2oz whole almonds, cut in half lengthwise and toasted
30g unsalted butter
olive oil
dried chilli flakes – to taste
sea salt and freshly ground pepper
Wash, trim and dry the Brussels sprouts. Melt a knob of butter with some olive oil in a sauté pan. Add the sprouts and chilli flakes and cook over a moderate heat.
Keep shaking the pan to avoid the sprouts becoming too brown and when still crunchy, take off the heat stirring in the toasted almonds.
Sprinkle generously with Maldon salt and freshly ground pepper.
This recipe appears on p.391 of Sarah Raven's Garden Cookbook.