sarah's chelsea flower show garden 2017
Written by:

Sarah Raven

Last updated:
In 2017 Sarah Raven was invited to design a garden for the famous RHS Chelsea Flower Show. Sarah's show garden was launched as part of the 'BBC Radio 2 Feel Good Gardens' campaign which aimed to uplift the senses and to encourage people to surround themselves with a feast of sights, scents, sounds flavours and textures, in order to ultimately feel happier, calmer and generally more positive about the world.
The campaign included five gardens, each designed by five different designers, to exhibit how plants can enrich and indulge the five senses – touch, taste, smell, sight and sound. Sarah was asked to design The Anneka Rice Colour Cutting Garden, collaborating with Anneka Rice and inspired by Tricia Guild's renowned and inventive use of colour at Designers Guild. The garden was ultimately filled with flowers, flowers and more flowers, all perfect varieties for cutting and with a profusion of vibrant colour.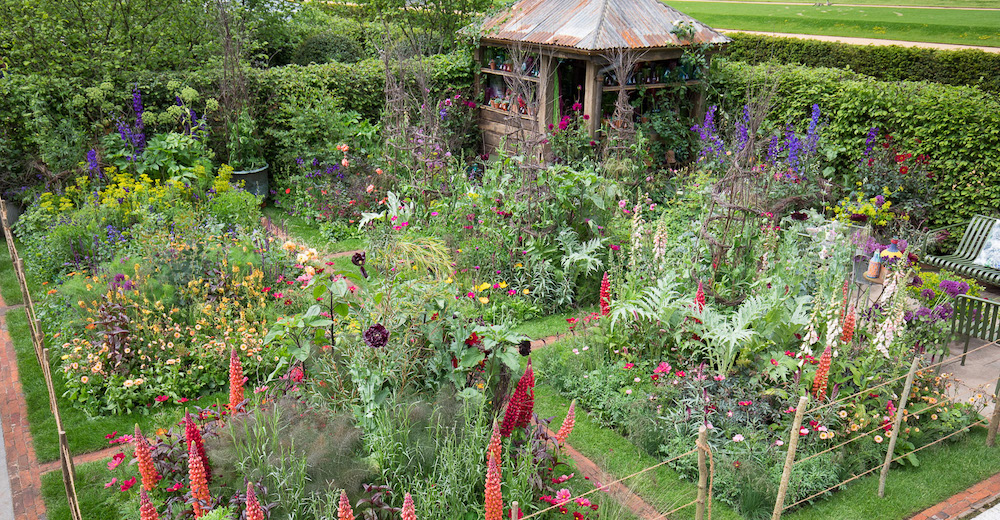 Many of the varieties included in Sarah's garden are available to order either as plants, seedlings, bulbs or seeds. Scroll down to see some of the varieties featured in The Anneka Rice Colour Cutting Garden.