pea soup with mint and dill
Written by:

Sarah Raven

Last updated: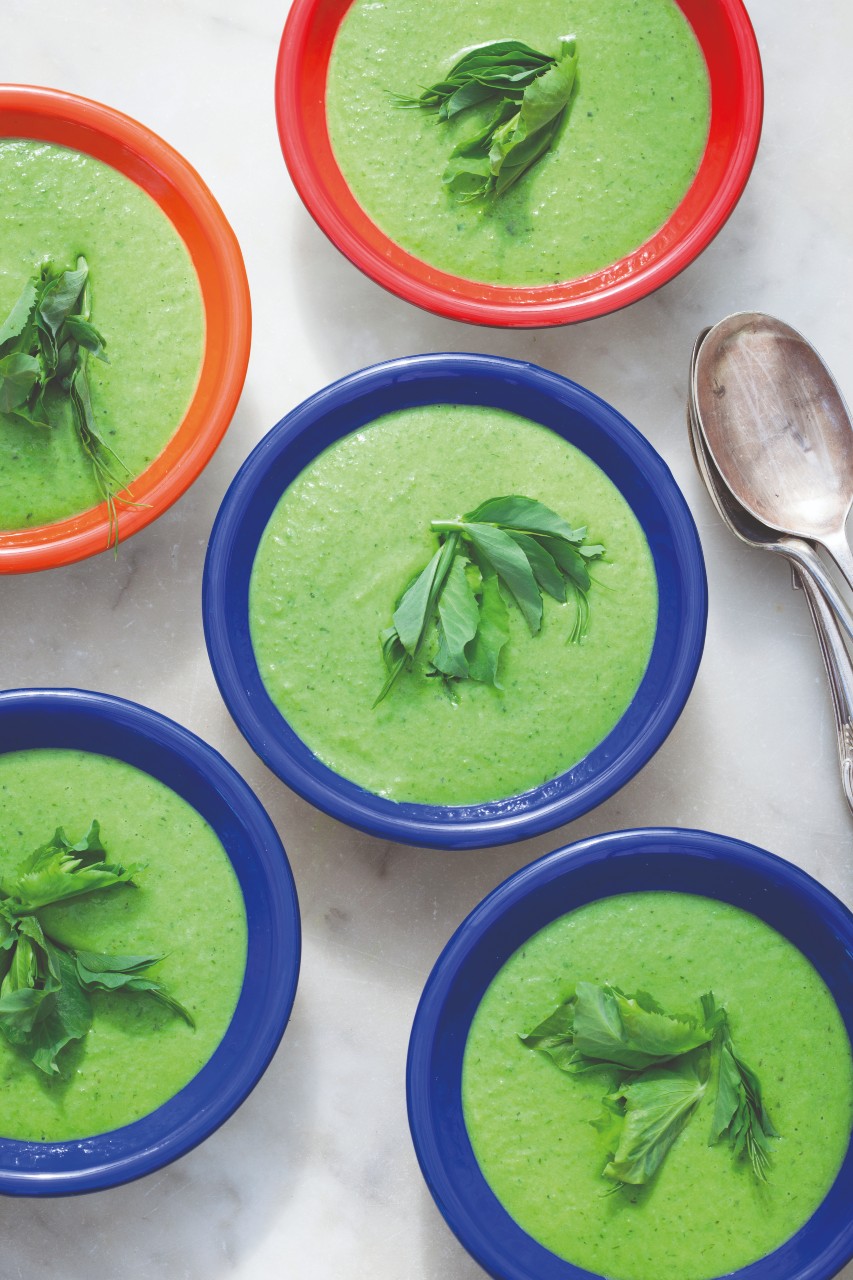 This takes less than 10 minutes from start to finish, and it's fine made with frozen peas instead of fresh. Many pea soups include a little sugar, but the dill here makes the soup sweet enough. The herbs, unlike sugar, add nutrients as well as flavour.
serves 4 as a main, 6 as a starter
2 tbsp cold-pressed rapeseed oil or 1 tsp set coconut oil
2 onions, about 200g, finely chopped
1 large garlic clove, crushed
1 green chilli, deseeded and finely chopped
500g peas (fresh or frozen)
500ml vegetable or chicken stock
40g mint leaves
40g dill
Finely grated zest of 1 lemon
Juice of ½ lemon
Pea tips, to serve (optional)
Warm the oil in a medium pan, and sweat the onion and garlic over a low heat for about 7-8 minutes, without allowing them to brown. Add the chilli and continue to cook for 2 minutes. Add the peas and stock to the pan, bring to a simmer and cook for 3-4 minutes.
Allow to cool slightly then pour into a food processor, add the mint and dill and blend to a velvety consistency.
Add the lemon zest and juice, and ladle into serving bowls.
Serve plain, or with fresh pea tips added to each bowl. This soup is good hot or cold.
This recipe originally appeared in Good Good Food.