linguine allo scoglio recipe
Written by:

Sarah Raven

Last updated: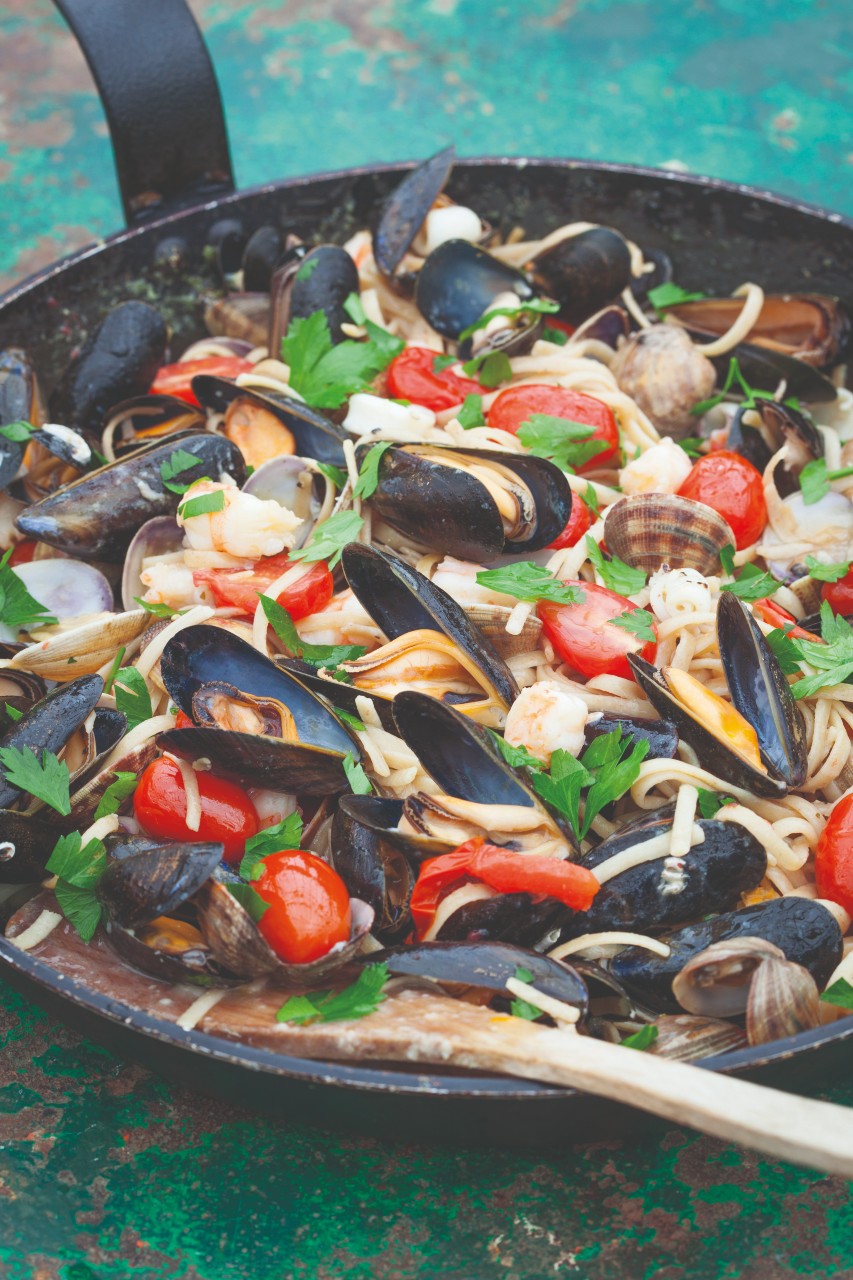 I had this pasta dish in a third-generation family-run restaurant – Il Delfino – in the port of Lacco Ameno in Ischia, just off the coast of Naples. I would almost travel there just to eat it! The pasta is mainly cooked in the juices of the tomatoes and shellfish, contributing to the intensity of flavour.
serves 4
200g linguine (ideally wholewheat)
2 tablespoons olive oil
2 garlic cloves, crushed
200g small squid, cleaned and cut into bite-sized pieces
200g raw prawns, peeled, de-veined and cut into chunks
250ml white wine
500g baby plum or cherry tomatoes, halved
500g mussels, de-bearded and cleaned
500g vongole clams, rinsed
Sea salt and black pepper
25g flat-leaf parsley, roughly chopped
Cook the linguine in a large pan of boiling water for 4 minutes. Drain, reserving the cooking water.
Heat the olive oil in a large frying pan, add the garlic and cook gently for 2 minutes.
Stir in the squid and prawns and cook for 2 minutes.
Add the pasta, white wine and a couple of tablespoons of reserved pasta water, and cook for 3 minutes, stirring regularly.
Add the tomatoes, mussels and clams. Stir gently and cook for a further 5-6 minutes until the pasta is al dente.
Taste and season with salt and pepper. Serve immediately, scattered with the parsley.