kalette, squash and parmesan salad recipe
Written by:

Sarah Raven

Last updated: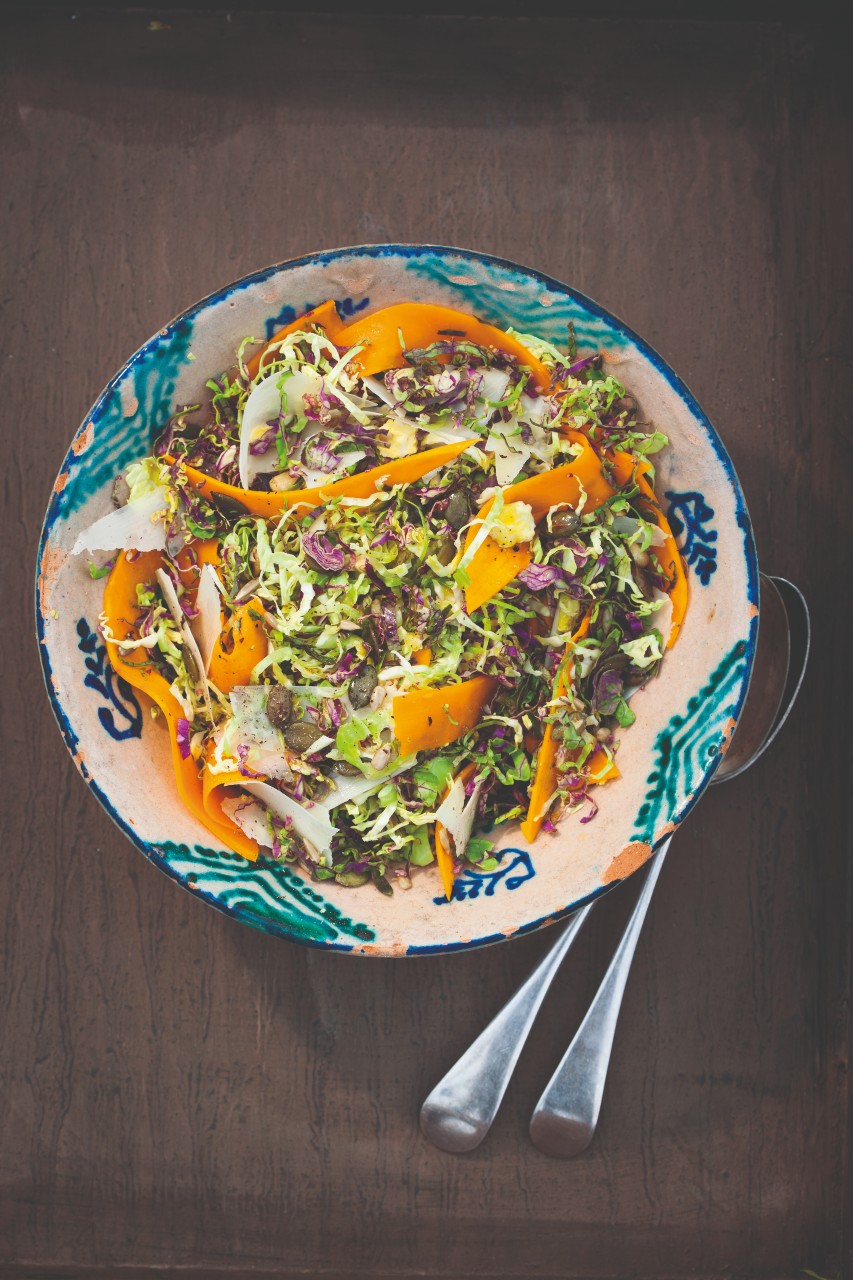 You can make this salad with Brussels sprouts or kalettes (also called flower sprouts), which have been bred from crossing kale and Brussels sprouts. Kalettes have a slightly sweeter taste than either of the parents, and have incredible health credentials. Like the other brassicas, kalettes are dense with minerals and nutrients, including the powerful antioxidants, glucosinolates, with concentrations many times that found in even kale. Raw kale, sliced into fine ribbons (tough stalks and midribs removed), is a good alternative to the Brussels. Like coleslaw but fresher, this salad is quite dense, so a little goes a long way.
for 6 as a main, 8-10 as a starter
400g squash, peeled and deseeded, cut into segments
Grated zest and juice of 1 lemon
Sea salt and black pepper
250g kalettes or Brussels sprouts
2 heaped tablespoons pumpkin seeds, dry fried
3 tablespoons grated Parmesan (or 15 slivers)
Extra virgin olive oil
Using a mandolin or swivel-head potato peeler, cut the peeled squash into ribbons, as thinly as possible. Place the ribbons in a bowl with the lemon zest and juice and pinch of salt then leave to marinate for a few minutes.
Meanwhile, slice the kalettes or Brussels sprouts as finely as you can. Put in a bowl or on a large, shallow platter. Scatter over the marinated squash ribbons, pumpkin seeds and Parmesan.
Season with plenty of black pepper, add a drizzle of olive oil and toss well before serving.