Iranian herb and feta salad recipe
Written by:

Sarah Raven

Last updated: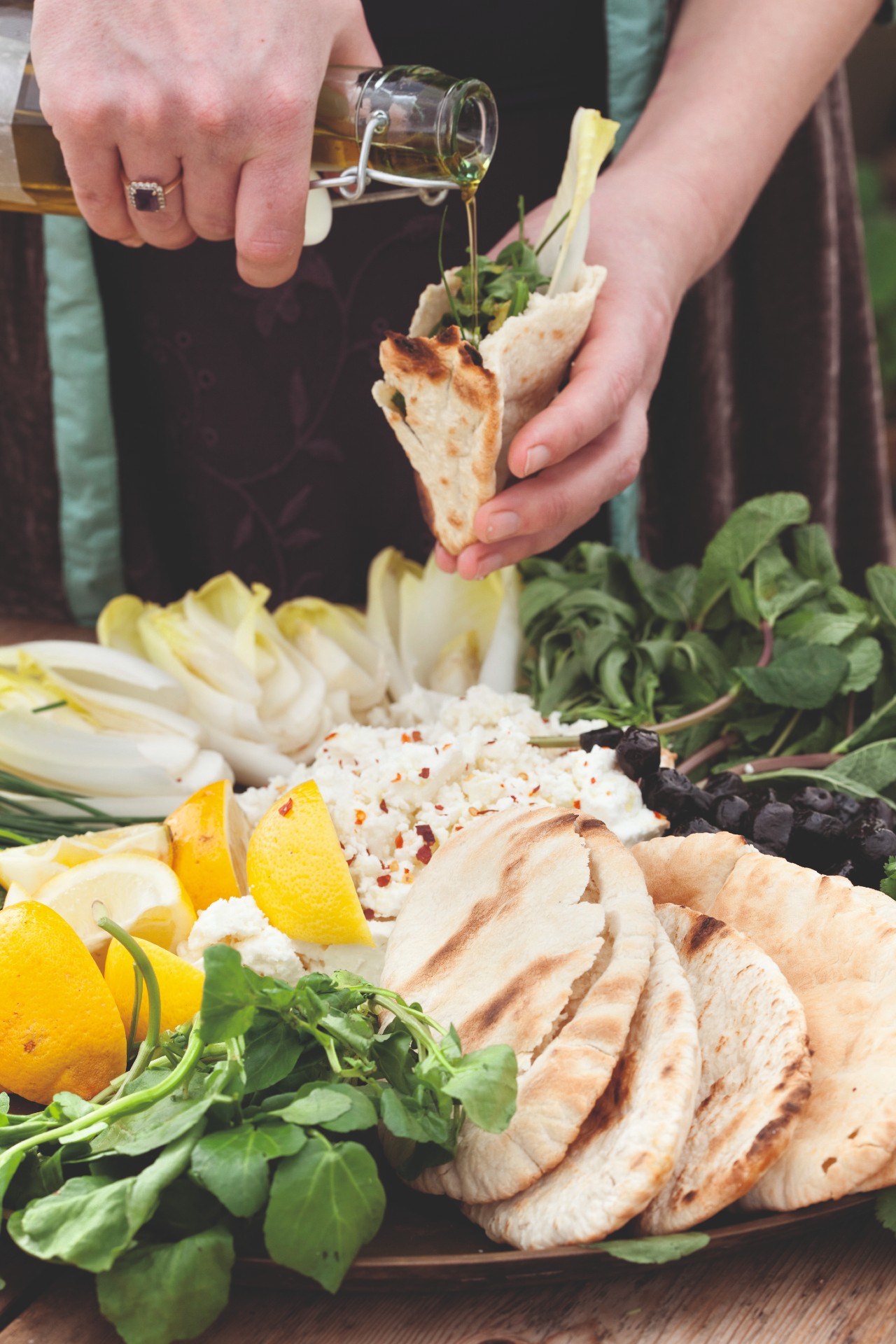 Here's a starter that's as simple as it gets – bunches of all the first spring herbs, a heap of feta and piles of warm pitta. It's a brilliant way to start a huge feast at Easter.
serves 10-12 as a starter
250g feta cheese
a few chilli flakes
30g flat-leaf parsley
30g mint
30g fresh chives
30g tarragon
30g coriander
30g watercress
2-3 heads of chicory, leaves separated
200g black olives
to serve
20 warm pitta breads, halved and split open
bottle or jug of fruity extra virgin olive oil
3 lemons, cut into wedges
Crumble the feta and place in a heap on a large serving plate. Scatter over a few chilli flakes.
Arrange the bunches of herbs, the watercress and chicory leaves around the feta and pile the olives on the side.
With a basket of warm pitta and the olive oil and lemon wedges alongside, each person takes a pitta pocket and stuffs in a mix of herbs and leaves, a spoonful of cheese and a couple of olives, then drizzles it with olive oil and a squeeze of lemon.
This recipe features on p.31 of Sarah's Food for Friends and Family cookbook