healthy spicy ginger cake recipe
Written by:

Sarah Raven

Last updated: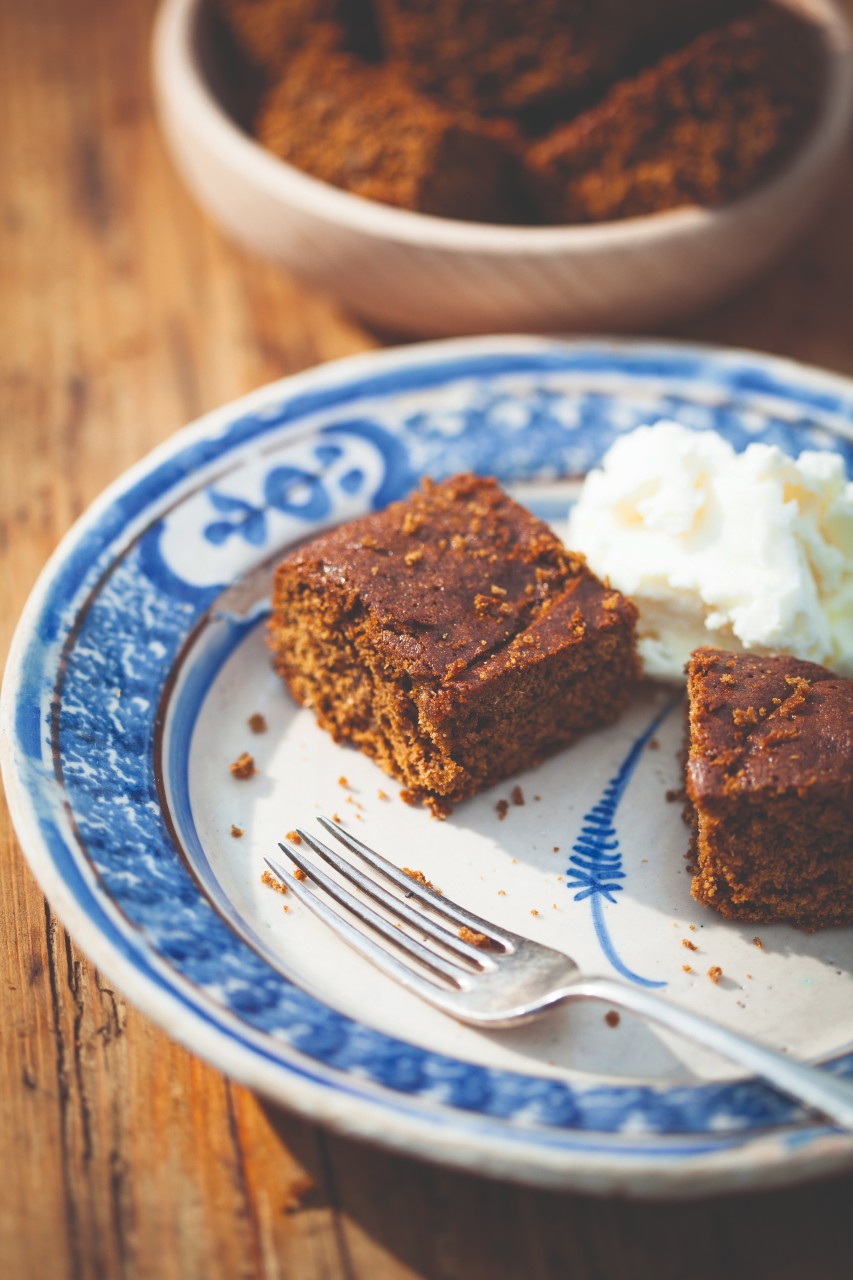 Stem ginger in syrup is crammed with sugar, so if you have time, make your own version for this. Blackstrap molasses is a powerhouse of goodness.
for 9 pieces
100g wholemeal flour
2 teaspoons ground ginger
1 teaspoon ground mixed spice
1½ teaspoons ground cinnamon
1½ teaspoons ground cloves
60g stem ginger in syrup, chopped
1 heaped teaspoon baking powder
2 tablespoons blackstrap molasses
50g organic unsalted butter
50g coconut palm sugar
1 medium egg
Preheat the oven to 180°C/gas mark 4. Line a square 21cm cake tin with baking parchment (or grease with butter).
Sift the flour into a large bowl. Add the spices, ginger and baking powder.
Heat the molasses, butter and coconut sugar in a saucepan until melted, then pour into the dry ingredients. Mix well. Make a well in the centre and add the egg. Beat to combine.
Pour the mixture into the tin and bake for 20-25 minutes, until firm. Remove from the oven and leave in the tin until cold.
Turn out, cut into squares and serve with live natural yoghurt.