green pawpaw, carrot and cashew salad
Written by:

Sarah Raven

Last updated: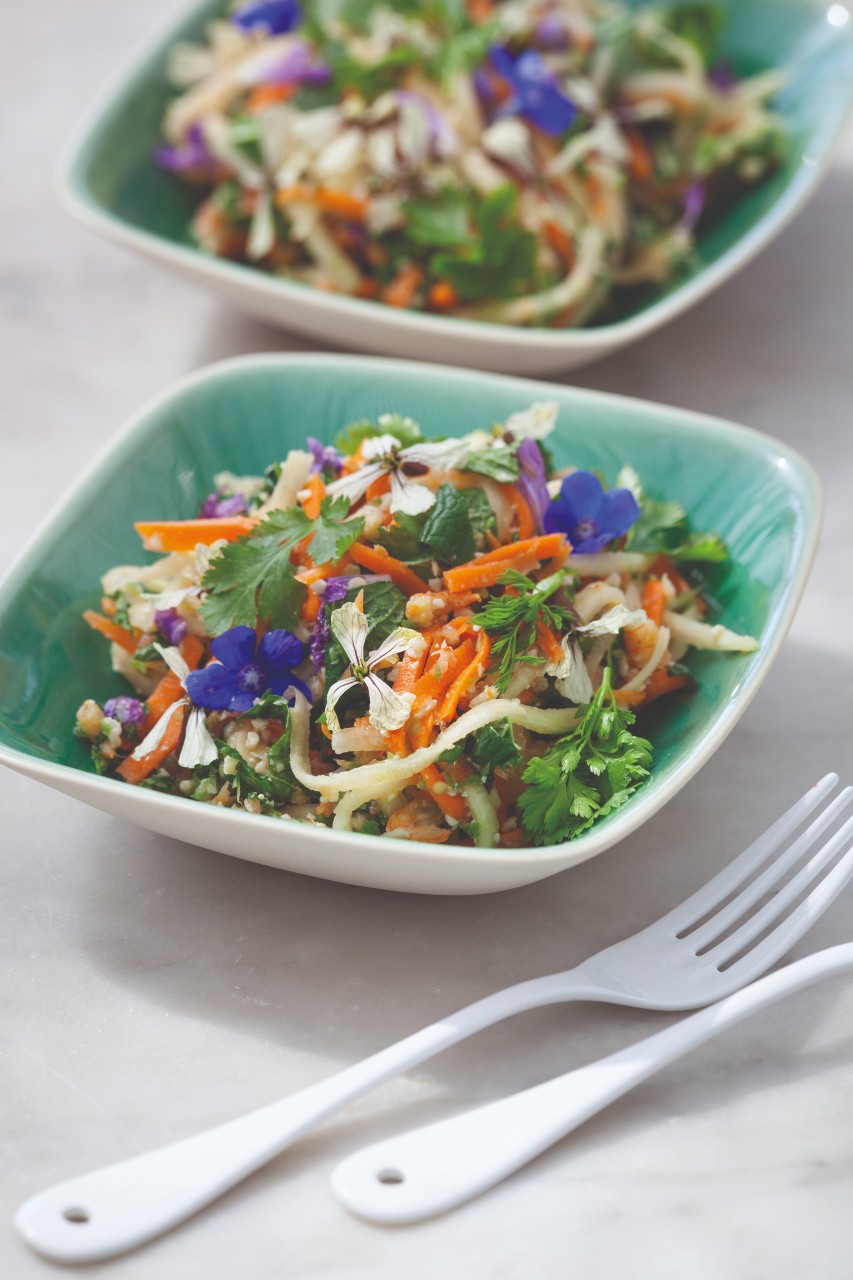 A classic Thai street food salad, based on pawpaw at its unripe, green stage, when it has all its anti-inflammatory and digestion-aiding properties, but none of the big sugar hit. The cashews enrich the salad, give it a great texture and taste, and make it more filling.
serves 2 as a main, 4 as a side salad
1 medium green pawpaw (papaya)
1 large carrot
30g coriander, leaves and stalks, chopped
Some edible flowers, to garnish
for the dressing
2 garlic cloves
1 green Thai chilli
30g green beans, finely chopped
3 tbsp cashew nuts
3-4 cherry tomatoes
1 tsp coconut palm sugar (to taste)
1-2 tbsp Thai fish sauce (to taste)
Juice of 1-2 limes (to taste)
Using a julienne peeler (or you can chop the flesh into matchsticks), peel and grate the pawpaw into fine needles, down to its stone. Grate the carrot in the same way.
For the dressing, pulverise the garlic, chilli and beans together using a pestle and mortar (or use the pulse button in a food processor, but take care not to over-blitz). Then add the cashews, cherry tomatoes and coconut palm sugar and pulverise a bit more.
Decant into a large bowl and add the fish sauce. Spoon in the grated pawpaw and carrot and finally the lime juice and mix well.
Serve in individual plates or bowls with plenty of chopped coriander and edible flowers. This stores well in the fridge for 24 hours.
This recipe originally appeared in Good Good Food.