De Kas tomato jam recipe
Written by:

Sarah Raven

Last updated: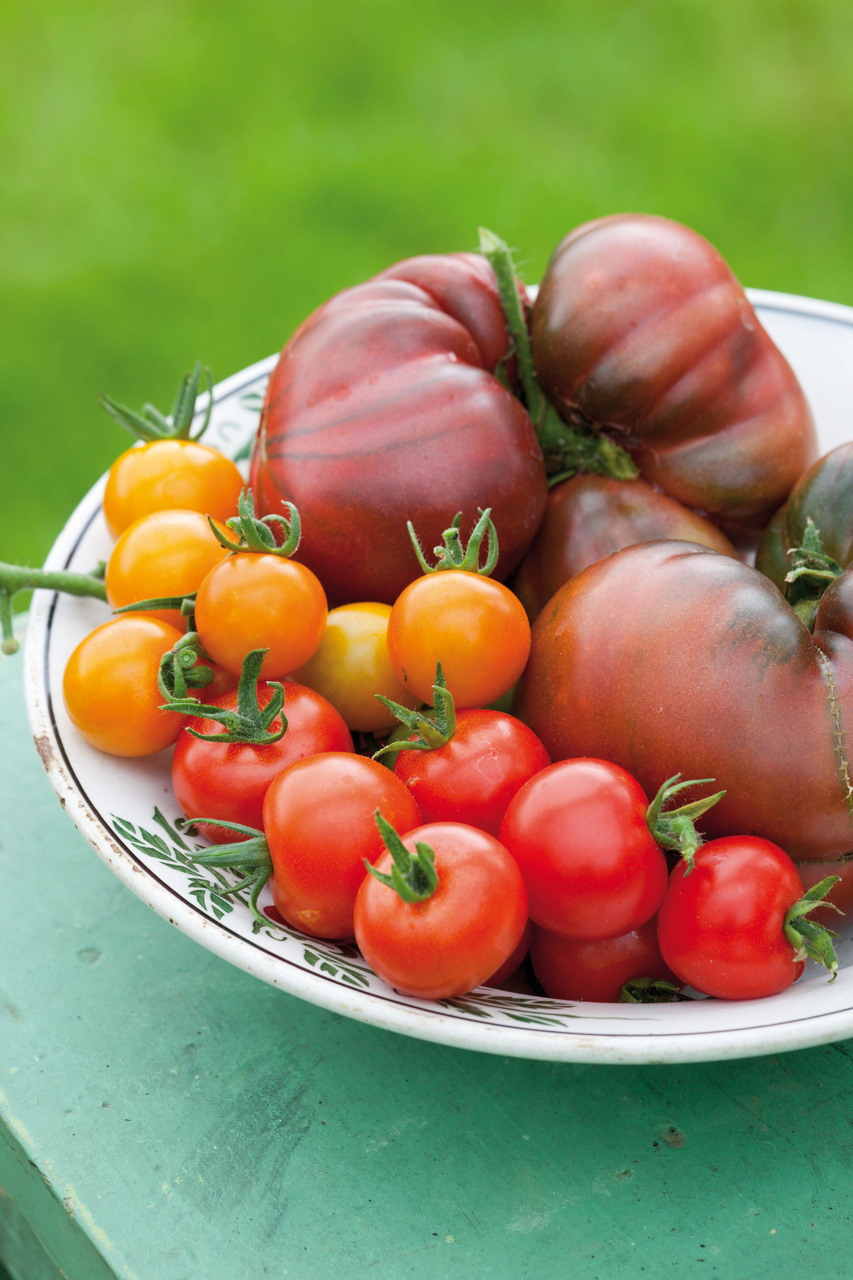 This is my adaptation of a recipe from one of my favourite restaurants, De Kas in Amsterdam. A delicious, sweet tomato pickle with a fragrant taste from the spices, it is fantastic on crostini and lovely with bread and cheese, sausages, pork or thinly sliced cured and dried ham. The texture will be slightly runnier than standard jellies or jams.
makes 1 litre
1.5kg tomatoes (use lots of different varieties for a good structure and taste)
2 star anise
3 cardamom pods
1 teaspoon coriander seeds
1 teaspoon juniper berries
3 cloves
1 teaspoon black peppercorns
1 vanilla pod
1 orange
1 lemon
salt
300g white sugar
Put a small saucer into the fridge to cool, to use when testing for a set later.
Halve the tomatoes and scrape out the seeds. Roughly chop the halves into pieces and put into a large heavy-based pan.
Cook the spices in a small frying pan over a moderate heat until they begin to pop and smoke. Allow them to cool and then grind them quite finely using a pestle and mortar or in an electric grinder.
Split the vanilla pod and add the whole pod, with the spice, to the tomatoes in the heavy-based pan. Grate the zest from the orange and lemon, and squeeze the juice. Add these, together with the salt and sugar, to the rest of the ingredients in the pan and heat slowly until the sugar has dissolved completely.
Simmer for at least 30 minutes to thicken and reduce, stirring regularly. Test for a set by putting a teaspoonful on the chilled saucer – it should just hold its shape and be the consistency of soft jam.
Remove from the heat and put into warm sterilised jars. Cover with greaseproof discs and lids. Allow to mature for a few days before using it. This will keep well in the cool and dark for months, but refrigerate after opening.
This recipe appears on page 282 of Sarah Raven's Garden Cookbook.