cinnamon apple crisps
Written by:

Sarah Raven

Last updated: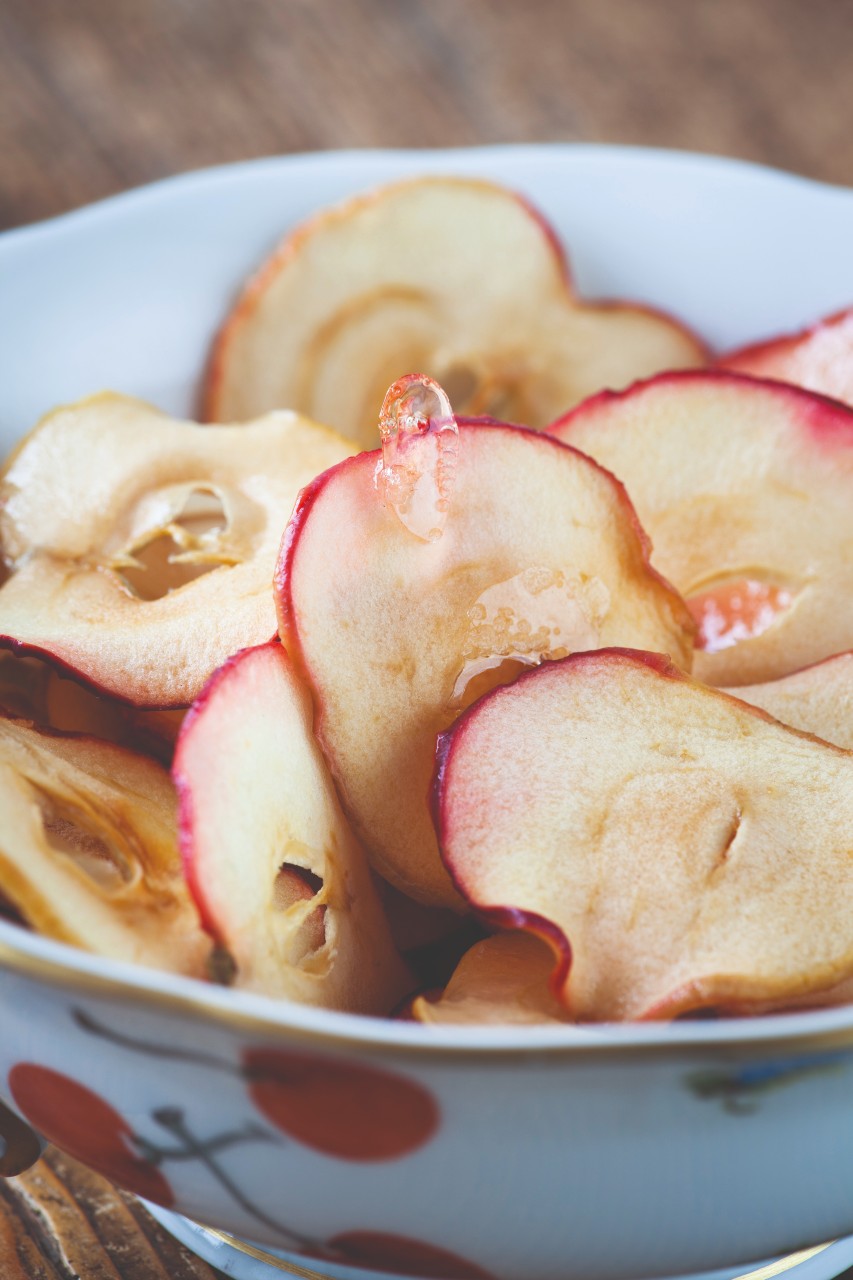 These are good as a crunchy and delicious snack, served from a plate or bowl in the middle of the table, just as you would some delicious chocolates. They're best made and eaten pretty much straightaway. Apples – in all ways – are good for us, and so is the classic addition of cinnamon. It's the new super-hero in the nutritional world.
for a medium bowl for 4
2 dessert apples
A little cold-pressed rapeseed oil
2 teaspoons ground cinnamon
2 tablespoons honey, melted
Preheat the oven to 170°C/gas mark 3.
Wash and dry the apples, then remove the stalks. Using the thinnest setting on a mandolin, slice the apples across the core. Place the slices on a baking tray lined with lightly oiled baking parchment. Do not overlap
the apple slices. (If you want to multiply up this quantity, you will need to bake them in several batches.)
Dust with cinnamon and brush with melted honey. Put the tray in the oven and bake for around 30-40 minutes. Turn halfway through and remove when the slices have curled up like flowers and turned golden. Leave to cool and crisp up.