Chilli and tomato jam recipe
Written by:

Sarah Raven

Last updated: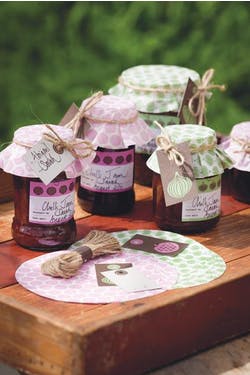 Chilli jam is fantastically versatile stuff. Try it spread on corn cobs instead of butter, or on top of cream cheese on a crostini. I use it instead of mint jelly with lamb or red meat and it's famously good with fish cakes or calamari rings. I have taken to having it on toast on top of cream cheese for a late breakfast!
Watch Sarah make this recipe on our YouTube channel.
Makes about 6 jars
500g very ripe tomatoes
4 garlic cloves, peeled
4 large red chillies (seeds left in if you want your jam hot)
6-7cm piece of ginger root, sliced
300g golden caster sugar
2 tablespoons Thai fish sauce
100ml red wine vinegar
Blitz half the tomatoes with all the garlic, chillies and ginger in a food processor. Pour into a heavy-based saucepan. Add the sugar, fish sauce and vinegar, and bring to the boil, stirring slowly. Reduce to a simmer.
Dice the remaining tomatoes finely and add them to the pan. Simmer for 30-40 minutes, stirring from time to time. The mixture will turn slightly darker and sticky.
Store in warm dry sterilised jars and seal while the mixture is still warm. The longer you keep this jam the hotter it gets. It keeps for about 3 months in the fridge.
This recipe appears on p318 of Sarah Raven's Garden Cookbook.