cauliflower and chickpea curry recipe
Written by:

Sarah Raven

Last updated: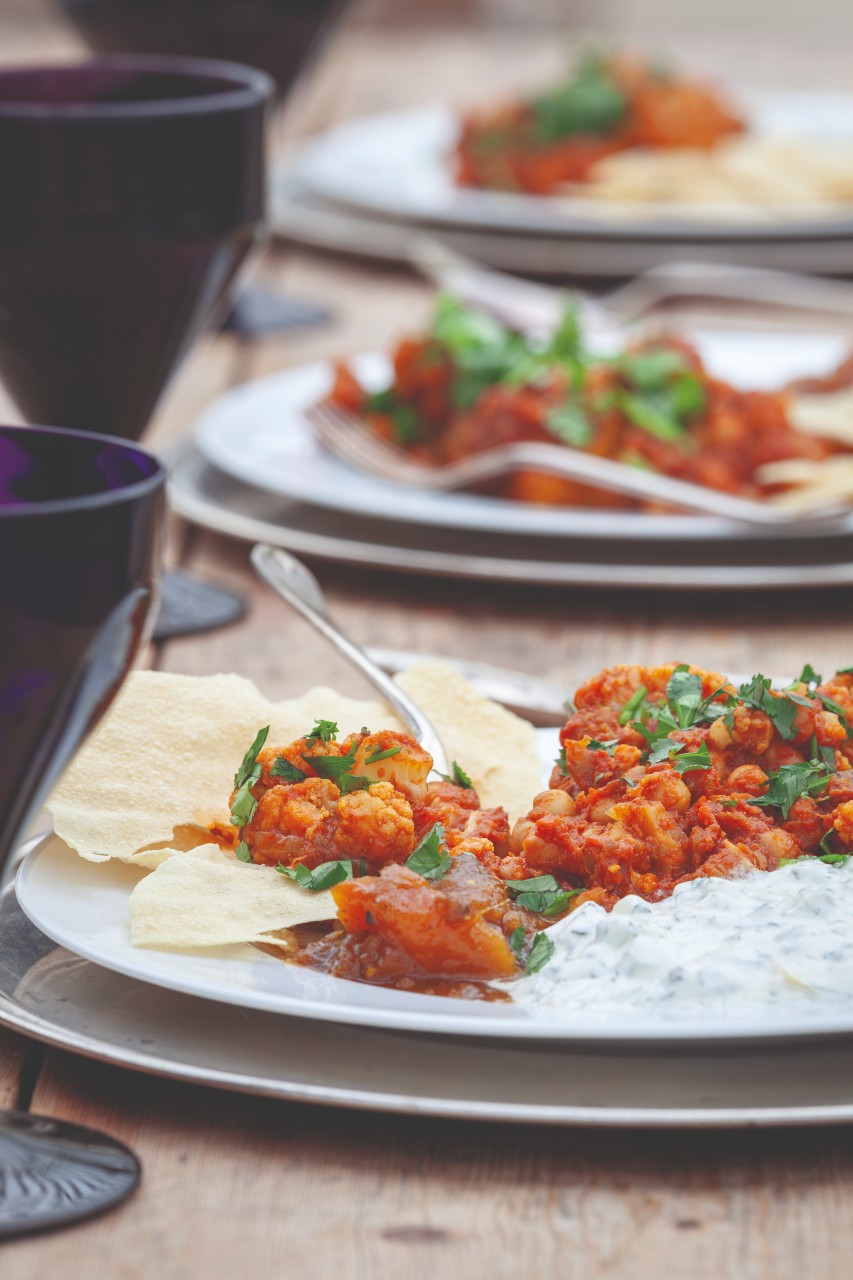 Based on a Prue Leith recipe, this is one of the best vegetarian winter curries. A delicious mix of flavours to eat with rice and poppadoms, pomegranate raita and perhaps some flash-fried spinach with garlic and cumin.
serves 3-4
4 garlic cloves
5cm piece of fresh ginger, peeled
3 green chillies (optional)
2 tablespoons sunflower oil
1 medium onion, finely chopped
½ tsp ground black pepper
¼ tsp ground turmeric
¼ tsp ground coriander
¼ tsp ground cardamom
1 teaspoon ground cumin
400g tin of tomatoes
1 medium cauliflower, cut into even-sized florets
400g tin of chickpeas
salt
large bunch of fresh coriander, to serve
method
In a food processor or liquidiser, combine the garlic, ginger, chillies (if using) and 150ml cold water. Blend to a smooth paste.
Heat the oil in a medium saucepan and fry the onion until golden brown. Add the black pepper, turmeric, coriander, cardamom and cumin and fry for 30 seconds. Now add the garlic paste and the tomatoes and stir until well mixed.
Add the cauliflower, chickpeas and salt to taste. Bring to the boil, then cover and simmer for 15-20 minutes, until the cauliflower is just done (not too soft). Scatter with coriander leaves and serve with rice, poppadoms and pomegranate raita.
This recipe appears on p.374 of Sarah's Food for Friends and Family cookbook.