cardamom and poppy seed ice cream recipe
Written by:

Sarah Raven

Last updated: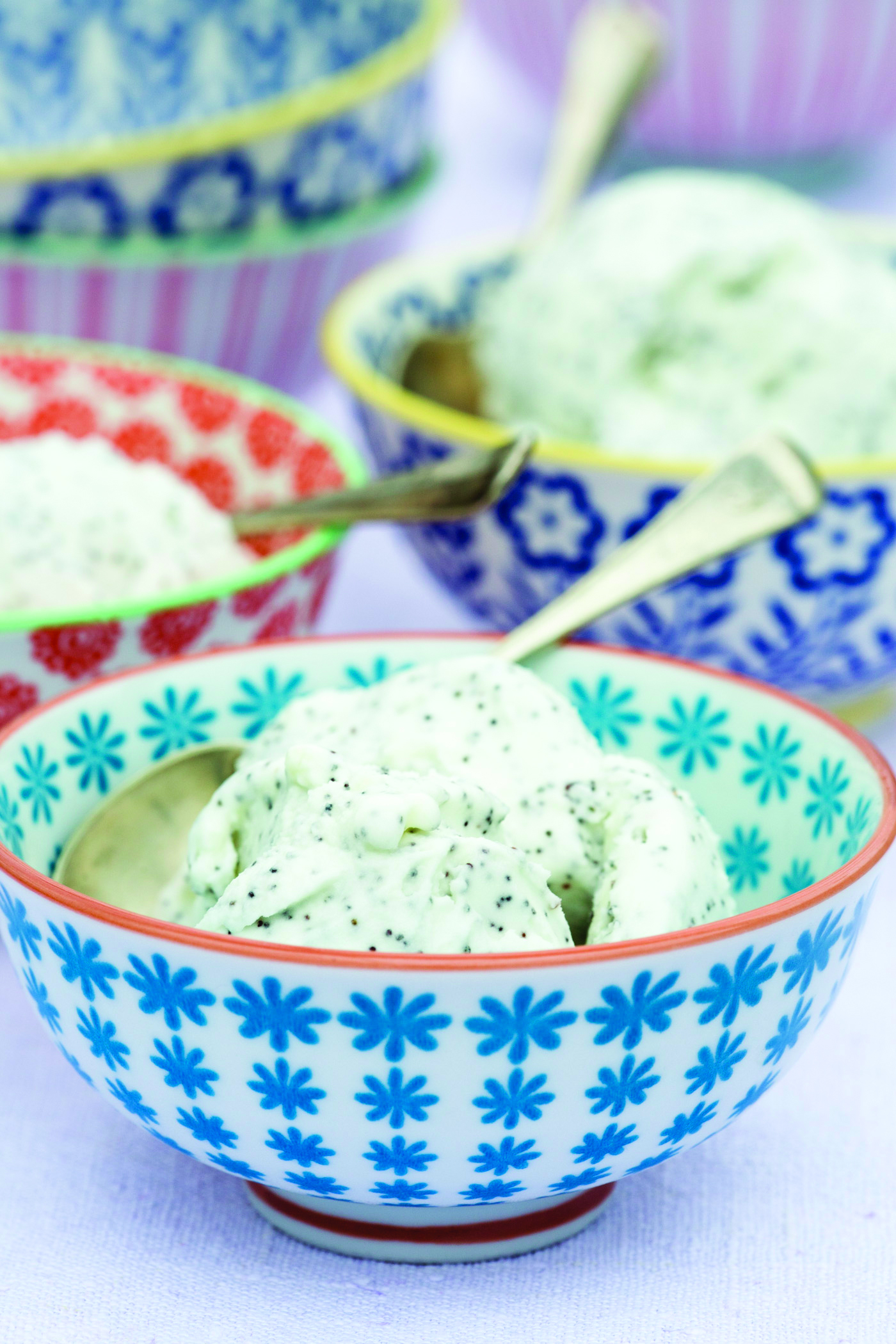 This slightly sharp ice cream is delicious at any time of year, but its nutty flavour is excellent with an apple brown Betty, fruit crumble, or baked fruit.
serves 8
300g mascarpone
1.25 litres natural yoghurt
500g caster sugar
Seeds from 15 cardamom pods
4 teaspoons poppy seeds, toasted
Juice and grated zest of 1 lemon
Put the mascarpone, yoghurt and sugar in a food processor and blend them quickly, or just mix well in a bowl. Stir in the cardamom and poppy seeds.
Pour the mixture into an ice-cream maker if you have one. Freeze/churn for about 20 minutes, then pack into plastic containers and freezer for at least 2 hours before serving. If you don't have a machine, pour into a plastic container and freeze for 1 hour. Remove and fork through, mixing the frozen edges with the soft middle to break up the ice crystals. Repeat twice more at hourly intervals.
Before serving, allow the ice cream to soften in the fridge for 15 minutes.
Cook's Note: This recipe is delicious and beautiful with a handful of basil leaves added, simply pop them into the food processor at the beginning.
This recipe features on p.402 of Sarah Raven's Food for Family and Friends Cookbook