baked apples recipe
Written by:

Sarah Raven

Last updated: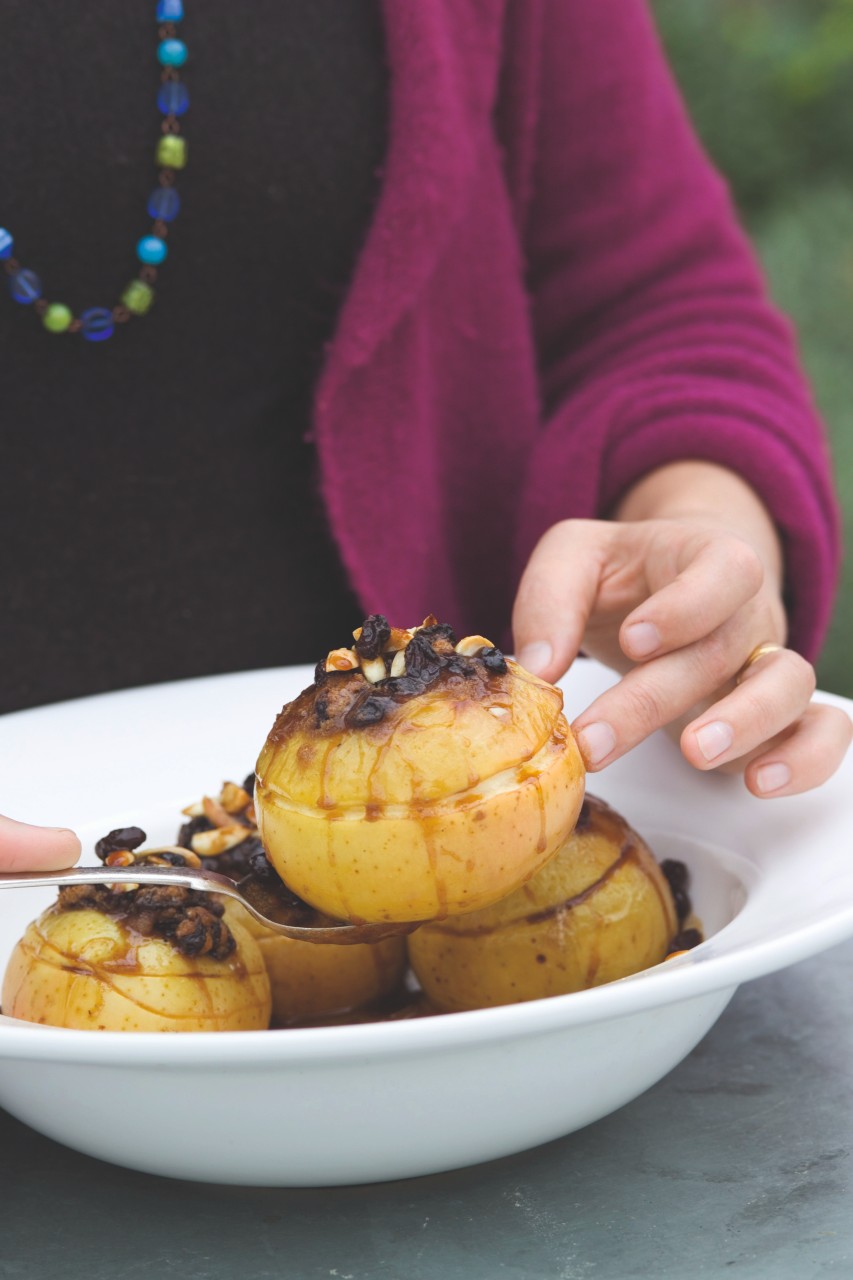 Baked apples are a British classic which should be eaten at least once during the apple season. Serve with thick cream. The apples are also lovely filled with mincemeat.
for 4
4 medium-sized Bramley or other cooking apples
75g soft butter, plus more for the dish
75g soft brown sugar
Grated zest of 1 whole lemon and juice of ½
100g sultanas
1 tablespoon brandy or Calvados (optional)
1 tablespoon slivered almonds or pine nuts, toasted
Preheat the oven to 180°C/gas mark 4.
Core your apples and, with a sharp knife, score a line just through the apple skin round each apple two-thirds of the way up (see picture). This will stop them from exploding in the oven as they expand during cooking. Place in a buttered shallow open dish.
Mix together the butter, sugar, sultanas, lemon zest and juice, to create a syrup. Stir in the brandy or Calvados, if using. Fill the cavities of the apples with the mixture, piling it up on top on the apples.
Bake in a buttered dish in the preheated oven for about half an hour. Spoon the remaining syrup over the apples and scatter with the toasted almonds or pine nuts.
This recipe features on p.291 of Sarah's Garden Cookbook.