apple and coconut macaroons
Written by:

Sarah Raven

Last updated: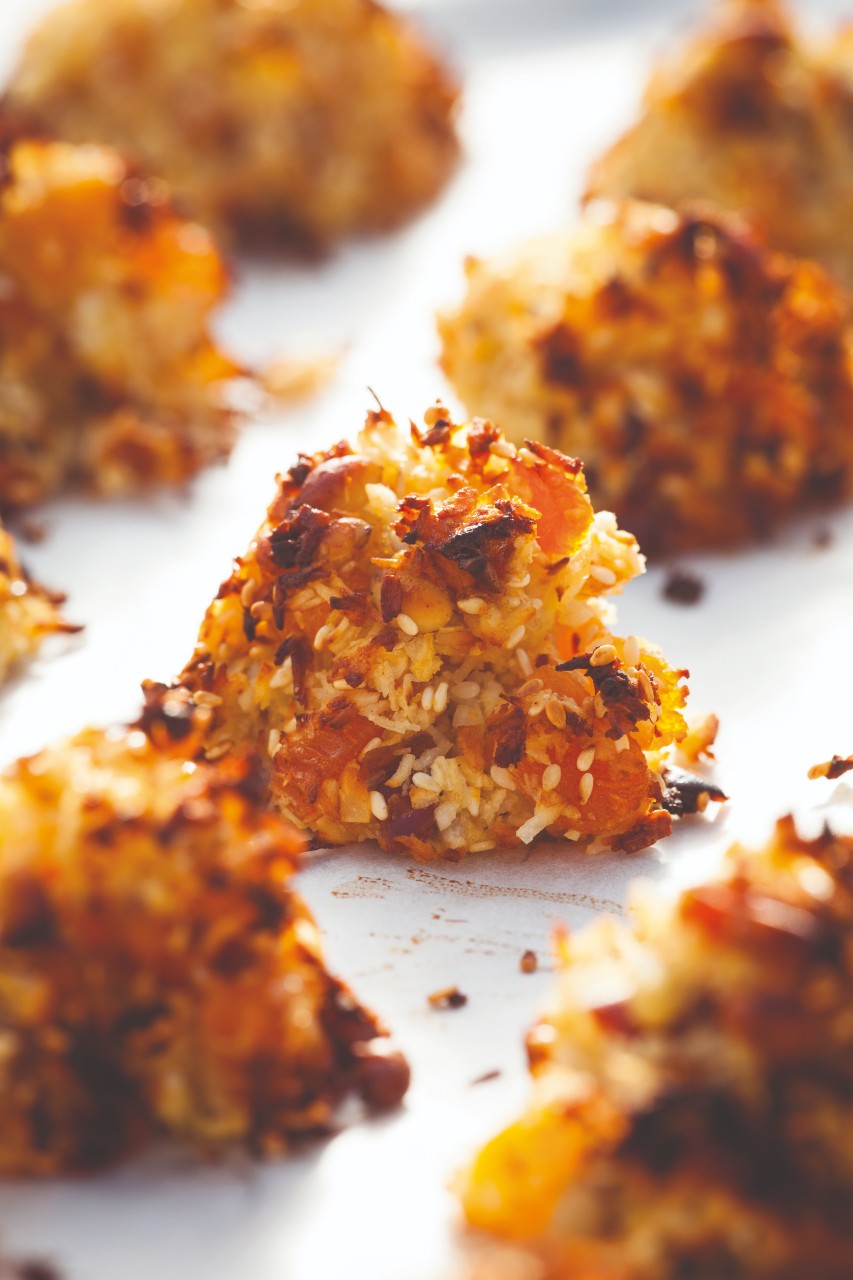 These are not really biscuits at all, but baked mounds of deliciously flavoured and textured fruit and nuts, good because they're not too sweet. We serve these for the mid-morning break in the garden and cookery school at Perch Hill, adding different grated fruits and sometimes vegetables such as carrots into the mixture too (if using carrots instead of apples, grate 150g finely into a sieve, then squeeze to remove excess water). The xanthan gum (available at health food shops) is optional, but helps hold the macaroons together.
makes 15
2 apples, grated
50g dried apple rings, chopped
160g desiccated coconut
100g stoned dates, chopped
100g dried apricots, chopped
60g pine nuts, dry-fried
40g sesame seeds, dry-fried
2 medium eggs, beaten
1 tsp vanilla extract
Pinch of salt
¼ tsp xanthan gum (optional)
Preheat the oven to 180°C/gas mark 4. Lightly grease a couple of baking sheets, or line them with baking parchment or silicone mats.
Put all the ingredients into a large bowl and mix well. Leave to stand for a few minutes.
Put dessertspoon-sized dollops of the mixture onto the prepared baking sheets – about seven or eight per sheet. Bake in the preheated oven for 10-12 minutes, or until golden brown. Transfer to cooling racks with a palette knife.
You can keep the macaroons in the fridge, stored in an airtight container, for up to a week.
This recipe originally appeared in Good Good Food.